Tape Measure Calibration Services
A well-constructed and properly calibrated tape measure takes inside or outside linear measurements accurately. Transcat's industry-leading expertise in dimensional metrology can verify if the tool is measuring length precisely and meeting your unique requirements. Through our Tape Measure Calibration Services, we verify the accuracy of industrial tape measures that assist a range of trades people, contractors, engineers and builders.
Having SI -traceable calibrations through NIST is critical in applications such as land surveying, product inspection or petroleum gauging, which is why every tape measure we calibrate receives an unwavering commitment to accuracy, documentation, and quality through our controlled and uniform accredited calibration processes. Tape measure recalibration also delivers confidence that measurements are correct for product processing or materials cutting. With a distinguished history of calibration, Transcat is a valuable partner in the control of measuring devices within quality systems. When every dimensional measurement must be verified, you can trust Transcat.
How Does a Transcat Provide Tape Measure Calibration Excellence?
Transcat is your source for the accredited calibration of precision length-measuring tools, which includes tape measures, rulers and other dimensional handheld tools.
We have earned the widest scope of ISO/IEC 17025 accreditation across the industries we serve. Our meticulously documented, internally monitored and externally audited quality management systems exceed these requirements.
We provide NIST-traceable calibrations on all types of tape measures with various lengths, materials construction and functionality. Our capabilities cover most every tape measure manufacturer, including Stahlwille, Lufkin, Starrett and Klein.
Within our network of environmentally controlled laboratories, our knowledgeable technicians utilize advanced equipment to calibrate tape measures, including banner, reel and long tapes. We can calibrate tape measures up to 1000' using our Acu-gage single axis system.
Ensuring Precise Linear Measurements
The commercial tape measure requires regular inspections for damage or wear, along with annual recalibration. Loss of accuracy can occur due to blade wear, numerical fading, bent end hooks, debris contact and other reasons. If multiple tape measures are used on a project, each one should be calibrated to ensure consistency across all length measurements. New tape measure calibration can offer confidence in measurement from day one, while annual recalibration can be part of a compliance program. Transcat has the extensive dimensional capabilities to verify push and pull measurements and check tool functionality so you avoid measurement errors.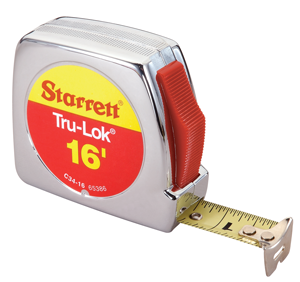 Expertise in Dimensional Calibration
Our ISO 9001-compliant calibrations are performed by dimensional experts to a high level of precision and an unparalleled commitment to quality.
Services are provided with the utmost efficiency and flexibility in our well-equipped labs or on your site. In-process calibrations are available for larger dimensional tools.
Our customer-first philosophy is evident throughout the service experience, from our competitively priced, no-hidden-fee calibrations to online asset management featuring ease in document access.
Reference level capabilities for dimensional standards are available in our Dayton, Ohio Calibration Lab and Rochester, New York laboratory for tools such as end measuring rods, gage blocks and ring gages.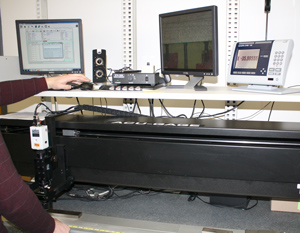 Calibrate Your Tape Measures for Process Consistency
For more information on calibrating tape measures, please use our Live Chat system located on the right side of the page, Request a Quote form, contact us, or call Transcat directly at 800-828-1470.