ISO 17025 Accredited Calibration Services
What is ISO/IEC 17025?
ISO/IEC 17025 is a set of international accreditation standards for calibration laboratories. The ISO 17025 standards were issued in 1999 and then revised in 2005 and 2017.ISO/IEC 17025:2017 details requirements for competency and consistency in laboratory operations.ISO stands for the International Organization for Standardization and IEC for the International Electrotechnical Commission.
International Standard for Lab Competence
ISO is an independent, non-governmental international organization. When a lab is ISO 17025-certified, its testing reports and certificates are more likely to be accepted with confidence both nationally and globally. That's because the standards were developed by lab experts from around the world. The ISO 17025 accreditation allows a lab to demonstrate not just its competency, but also the capabilities of its personnel and the calibration procedures used. By achieving and maintaining accreditation, a lab also demonstrates that it can deliver valid testing results. When conducting an ISO 17025-accredited calibration, a complete uncertainty analysis is required for each calibration. This provides assurance of the laboratory's measurement accuracy. The accuracy of the lab instruments used for each calibration is normally at least four times the accuracy of the calibrated device. Traceability is also required to SI Standards. Test results are accepted between countries and across continents.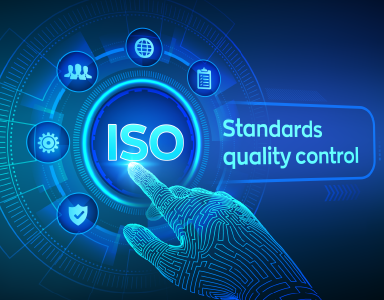 What Accreditation Means to Our Clients
Labs can obtain their ISO 17025 certifications through external independent agencies. At Transcat, our accreditation provides assurance to our clients of testing that supports accurate and repeatable results. It speaks to our continuing ability to meet the stringent technical and management requirements of the standard. Transcat is proud to have been one of the first calibration labs in the U.S. to be accredited to 17025. Within our North American laboratory network, we have one of the widest scopes of accreditation in the industry.
Contact us to learn more about our industry-leading Calibration Services, available in a range of disciplines and for a wide scope of industrial and commercial instruments and equipment.