Your Authorized Megger Repair Center
For more than a decade, Transcat has been the leading distributor of Megger products nationwide and a world-class provider of Megger instrument calibration services.We are also Megger's only authorized repair center. With years of experience working with and servicing Megger products, we are confident we will provide you the lowest repair costs with the quickest turnaround in the industry. Our authorized repair technicians have decades of experience servicing and repairing Megger instruments and will ensure they are returned in proper working order. It doesn't matter whether it's an insulation tester or a ground tester, a DLRO or an ohmmeter, Transcat has got you covered.
Why Choose Transcat as your Megger Repair Provider
We know when your Megger instrument is in need of repair, timing is critical. You can't afford be down as your plant's maintenance depends on it. There are a number of reasons to choose Transcat's service center as your Megger repair provider. Let's take a look at a few:
Transcat offers flat rate pricing on most common instruments. You know your price before you send in your instrument. On the instruments that don't offer flat rate, we will provide you an estimate quickly after we receive your instrument.
All Transcat repairs are also calibrated to ensure the entire instrument meets its published specification. All you need to do is choose which level of accredited calibration you require.
Repairs are completed faster than most OEMs. Should you need to, you can monitor your instrument's progress via our metrology management software, CalTrak Online.
We repair and calibrate instruments from other leading manufacturers such as: Fluke, GE's Druck, Altek, Transmation, and many more. Check out all our repair capabilities.
Transcat operates ISO 17025 Accredited Calibration Service labs throughout North America. Our metrology expertise is unmatched in the industry, and we provide an accredited calibration certificate with every unit we repair.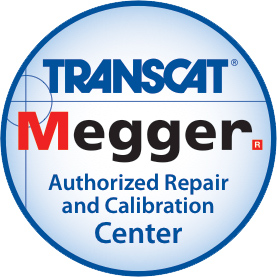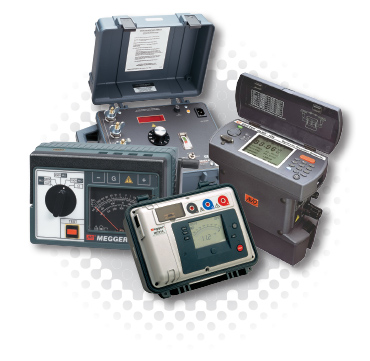 Partial List of Megger Instruments We Service
| | | | |
| --- | --- | --- | --- |
| AVO/Biddle 210170 | AVO/Biddle BM11 | AVO/Biddle BM400 | AVO/Biddle MJ159 |
| AVO/Biddle MJ459 | AVO/Biddle 230315 | AVO/Biddle 212359 | AVO/Biddle 220005 |
| AVO/Biddle 210400 | AVO/Biddle 230425 | Megger 720390 | Megger BMM80 |
| Megger BM11 | Megger BM11D | Megger BM21 | Megger BM25 |
| Megger 210170 | Megger 210400 | Megger 21415 | Megger 212159 |
| Megger 218638 | Megger 220005 | Megger 230315 | Megger 230425 |
| Megger 247000 | Megger 247 | Megger 250260 | Megger BMM503 |
| Megger MJ15/NA | Megger MJ159 | Megger MJ359, 212359, MJ460 | Megger WM6 |
| MIT510 | DLRO-10X |   |   |
Free Quotes for All Your Megger Repair Needs
To receive a quote on your instrument repair, please complete our Quick Quote Request Form. You can also use our Live Chat, which is located on the right side of the page, or call Transcat directly at 800-828-1470.