Technical Research and Operations Team
Transcat has one of the largest teams solely dedicated to making sure Transcat's quality standards are among the highest in the industry. This 16 member team is not only active in Transcat's quality standards and continual improvement, but is known in the industry as experts through their technical writings, industry lectures, and advisory board positions. Read up on a few of these members below.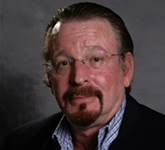 Chris Grachanen, Technical Director of Metrology
Chris is responsible for leading Transcat's efforts to expand our technical and metrology capabilities including Transcat's newly expanded RF discipline. Chris is highly credentialed and been respected within the metrology community for nearly 40 years.
Prior to joining Transcat, Chris spent 17 years at Hewlett Packard Enterprise where he was the Operations Manager/Distinguished Technologist. Chris is an ASQ Fellow and championed the creation of ASQ's Certified Calibration (CCT) program. Chris has worked with ASQ's MQD, NVLAP, NCSL International and NAPT on many metrology, education and certification efforts and duly recognized for these efforts with NCSL International's Education and Training Award. Chris has created several software programs, is a co-author of ASQ's Metrology Handbook as well as authoring over 100 metrology related articles. This year, he was awarded the 2017 Woodington Award for Metrology Lifetime Achievement and the 2017 William A. Wildhack Award.
Read more about Chris Grachanen and the 2017 William A. Wildhack Award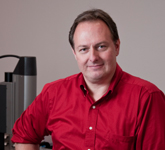 Howard Zion, Director of Service Applications Engineering
Before joining Transcat, Howard held positions at the USAF Strategic Air Command, Lockheed Martin, NASA'ÄêKennedy Space Center and Philips Electronics. During his 34 years in Metrology, Howard has collected a wealth of knowledge. He has authored white papers, participates on NCSLI committees, and he holds an advisory board position at the University of North Carolina. With these credentials, it's no surprise that he is widely sought after for his invaluable expertise!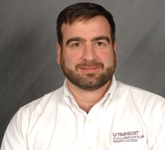 Phil Mistretta, Manager of Metrology/Deputy Technical Manager
Phil Mistretta joined the Transcat management team in 2001. With a background in EMC/EMI compliance testing, lean manufacturing engineering, he has over 25 year of experience in the field of Metrology. He is member of IEEE and ASQ and is an ASQ-Certified Calibration Technician. He is a graduate of Central Texas College and pursuing a BS in Engineering Physics at the University of Buffalo, New York on a part-time basis.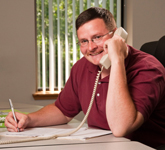 Jeremy Sims, Quality Manager
Jeremy received metrology training in the US Navy. He started his career at Transcat eighteen years ago as a Calibration Technician, joining our Quality Team in 2005 and becoming Quality Manager in 2013. Jeremy holds an BS in Electrical Engineering and is an American Society for Quality Certified Calibration Technician. Jeremy is qualified as a Lead Auditor for ISO 17025, ISO 9001 and Nuclear applications.
---
Transcat's experts understand the effect that measurement has on our customers' manufacturing risk, product quality and brand proposition. Transcat's Technical Research and Operations Team regularly publishes expert analyses relating to measurement processes and measurement risk.