Quality Management System
At Transcat, we hold ourselves to the highest standards of excellence and accuracy in the calibration industry.
Quality Systems
Quality management at Transcat isn't simply an event, but rather a continuous process of training, assessment and improvement..
View the ISO9001 Compliance via ISO17025
View Our Quality Manual
View Our Quality Survey Response
View the NIST and NRC Equivalence of Standards
Traceability
Traceability is a core element of our registration and accreditation processes. Our standards are traceable to SI units through NIST , equivalent national or international sources, or physical constants, as appropriate. We have a true reverse traceability system and provide appropriate notifications when required. You can have confidence in your measurement results, because they are related to a national/international standard with known uncertainties.
ISO/IEC 17025 Accredited Labs
All Transcat labs have earned the widest scope of ISO/IEC 17025 accreditation in the industries we serve. But Transcat's own internal quality requirements go well beyond this international standard.
View Our Lab Certificates and Scopes of Accreditation
Industry Recognized Experts
Calibration across a broad array of disciplines and instruments requires deep knowledge, expertise and experience, and Transcat's calibration leaders are well-known throughout the industry as leading authorities. In addition, about half of our technicians have acquired the coveted ASQ Certified Calibration Technician certification, and more achieve this standard of excellence every year. Our knowledgeable team of experts provides only the best, most accurate and reliable calibrations.
See what our customers are saying:
"Being just 1 month in my new position (calibration specialist) for my plant. I was having problems getting quality calibration services and good turn around times with our current "approved" companies. I starting looking for other options and then a coworker found Transcat online and forwarded me the information. I was impressed with their online profile and capabilities. Not to mention they had more than one calibration lab near my area. I noticed something different about Transcat right off the bat. Unlike other calibration companies, I have dealt with, they provided me with a personal calibration service contact. So instead of calling in to a customer service line and getting a random person to have to explain my current situation each time, Transcat had one person assigned to my company and each time I have had to call there is no back story to retell, they know my case personally. And they have great turn around times and I have compared their calibration pricing with other companies and they are competitively priced. I would recommend this company to anyone."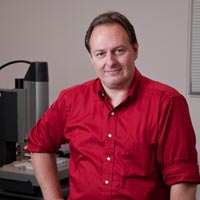 Howard Zion
Director of Service Application Engineering
Before joining Transcat, Howard held positions at the USAF Strategic Air Command, Lockheed Martin, NASA-Kennedy Space Center and Philips Electronics.During his 27 years in Metrology, Howard has collected a wealth of knowledge. He has authored white papers, participates on NCSLI committees, and he holds an advisory board position at the University of North Carolina. With these credentials, it's no surprise that he is widely sought after for his invaluable expertise!