The Modal Shop 9100-MNTKIT FOR RENT
Mounting Kit for 9100D
Order #: 9100-MNTKIT-RENT1
Mfg #: 9100-MNTKIT-RENT1
Call for price
Call for price
The Modal Shop 9100-MNTKIT FOR RENT
Order #: 9100-MNTKIT-RENT1
Mfg #: 9100-MNTKIT-RENT1
Call for price
Request a Rental Quote
Have a Question? Speak to a Transcat Rental Expert: 800.264.4059
Call for price
Availability:
Call for Availability
This product is available for shipping to the United States, Canada, and Puerto Rico only.
Product Highlights
Mounting accessory kit for 9100 Series Portable Vibration Calibrators to adapt to 1/4-28 threaded mounting platform. Includes studs/inserts (1/4-28, 10-32, 6-32 and 5-40) and bases (for adhesive, magnetic and custom thread patterns).
Each Unit Includes
Mounting Studs and Thread Adaptors
081B20 (qty 3): Mounting stud, 1/4-28 to 1/4-28 x 0.365" long, BeCu with shoulder
081A08 (qty 3): Mounting stud, 10-32 to 1/4-28 x 0.30" long, BeCu
081A27 (qty 3): Mounting stud, 5-40 to 5-40 threads, without shoulder, BeCu
9155-MNT32 (qty 3): Thread adaptor, 10-32 internal thread x 1/4-28 external thread, BeCu
9155-MNT38 (qty 3): Thread adaptor, 6-32 internal thread x 1/4-28 external thread, stainless steel
Mounting Bases
9155-MNT05: Calibration mounting adaptor. 0.625" hex flat base for sensors with 5-40 integral stud, stainless steel. For 1/4-28 threaded shakers
9155-MNT07: Calibration mounting adaptor. 1" hex flat base for adhesive mounting sensors, stainless steel. For 1/4-28 threaded shakers
PVC-HTMNT01: Calibration mounting adaptor. Circular plate for 3 and 4-hole bolt pattern high-temp vibration sensors with:

Triangular hole patterns on a 1.00" (25.4mm) diameter circle, uses a 4?40 mounting thread
Triangular hole patterns on a 1.20" (30.5mm) diameter circle, uses an 8?32 mounting thread
Square hole patterns on a 1.375" (35mm) diameter circle, uses a 6?32 mounting thread
Square bolt pattern with holes 1.19" (30.2mm) apart on all sides, uses a 1/4?28 mounting thread

PVC-HTMNT02: Calibration mounting adaptor. Circular plate for 3 and 4?hole bolt pattern high-temp vibration sensors with:

Triangular hole pattern on a 1.19" (30.2mm) diameter circle, uses an M4x0.7 mounting thread
Square bolt pattern with holes 1.18" (30mm) apart on all sides, uses an M6x1.0 mounting thread

S4A-3: Universal Transducer Adaptor Circular Plate. Circular plate for custom mounting holes to be drilled and tapped. Includes 1.75" diameter x 0.25" deep generic mounting pad (stainless steel), 1/4-28 flat head cap screw, and a 5/32" hex wrench

Adhesive

080A90: Loctite 454 - Quick bond Gel (for use with accelerometer adhesive mounting bases to fill gaps on rough surfaces)
How to Rent from Transcat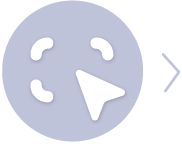 1. Select Your Rental Product
Need help selecting a unit? Try using our Product Finder or search our available units
Can't find what you are looking for? Is the rental unit you need, not available? Give us a call at 800-828-1470 or our chat feature to speak with one of our dedicated Rental Experts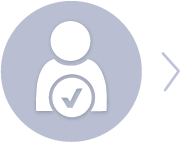 2. Contact Our Team of Rental Experts
Contact us here or click below to submit your request for a rental quote and a member of our Rental Team will review the request and will reach out to you very soon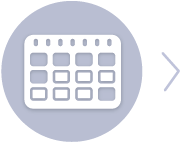 3. Select Your Rental Period & Complete Your Order
Our weekly period lasts 7 calendar days, while our monthly rental period lasts 28 calendar days
Provide your form of payment, sign the rental agreement and any other required documents, and we will ship you the unit