Tektronix FG5010 FOR RENT
Programmable Function Generator Plug-in,0.01Hz-20MHz
Order #: FG5010-RENT2
Mfg #: FG5010-RENT2
Call for price
Call for price
Tektronix FG5010 FOR RENT
Programmable Function Generator Plug-in,0.01Hz-20MHz
Order #: FG5010-RENT2
Mfg #: FG5010-RENT2
Call for price
Availability:
Call for Availability
Tektronix FG5010 Highlights
The FG5010 Function Generator is designed to operate in a TM 5000-Series Power Module. The unit covers the frequency range from 0.002Hz to 20MHz while offering an output to 20 Vp-p from 50-ohms. Available waveforms include sine, square, triangle, pulse, and ramp with 10 ns rise/fall time. Features 10 to 90% variable symmetry in 1% steps. It also provides trigger, gate, counted burst, AM, FM, and VCF modes.
This unit is easy to use via the front panel or programmed via the IEEE-488 interface
Frequency Range: 0.002Hz-20MHz
Output: 20 Vp-p into 50-ohms.
Available waveforms: Sine, square, triangle, pulse, and ramp with 10 ns rise/fall time.
Variable Symmetry: 10 to 90% in 1% steps.
Modes: Trigger, gate, counted burst, AM, FM, and VCF.
Program: Front panel or IEEE-488 interface
Special Member Pricing
Buy with Calibration
Rental Instruments
Access to 100,000+ products
1,000's of instruments in stock
Product selection expertise
Application assistance
Purchase with a PO

How to Rent from Transcat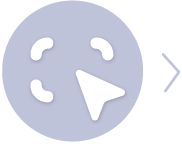 1. Select Your Rental Product
Need help selecting a unit? Try using our Product Finder or search our available units
Can't find what you are looking for? Is the rental unit you need, not available? Give us a call at 800-828-1470 or our chat feature to speak with one of our dedicated Rental Experts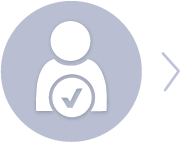 2. Contact Our Team of Rental Experts
Contact us here or click below to submit your request for a rental quote and a member of our Rental Team will review the request and will reach out to you very soon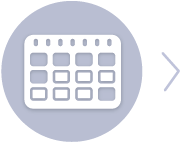 3. Select Your Rental Period & Complete Your Order
Our weekly period lasts 7 calendar days, while our monthly rental period lasts 28 calendar days
Provide your form of payment, sign the rental agreement and any other required documents, and we will ship you the unit