Rohde & Schwarz AMIQ04 FOR RENT
I/Q Modulation Generator
Order #: AMIQ04-RENT2
Mfg #: AMIQ04
Call for price
Call for price
Rohde & Schwarz AMIQ04 FOR RENT
Order #: AMIQ04-RENT2
Mfg #: AMIQ04
Call for price
Request a Rental Quote
Have a Question? Speak to a Transcat Rental Expert: 800.264.4059
Call for price
Availability:
Call for Availability
Rohde & Schwarz AMIQ04 I/Q Highlights
The AMIQ04 is a dual channel modulation generator engineered for use as an I/Q source for use with complex communication systems. It is programmed and set with WinIQSIM or can be operated from an SMIQ series signal generator. Each channel of the AMIQ04 can store up to 16,000,000 samples. Sequences of sufficient length can therefore be generated at very high symbol rates. The R&S AMIQ04 also features clock frequencies of up to 100 Msamples/s and and a high amplitude resolution of 14 bit at the analog signal output and up to 16 bit at the digital signal output. Unlike typical dual channel ARB generators, the AMIQ04 has automatic amplitude/offset alignment as well as fine adjustment of the skew, which provides excellent symmetry of the two channels, minimizing the error vector.
14-bit resolution
Excellent ACP
100 MHz sample rate
Fine adjustment of I/Q skew
78 dB ACP dynamic range (typical of 3GPP FDD)
Integrated hard disk and floppy drive
BER Measurement (w/ option B1)
4,000,000/16,000,000 sample memory depth
Generation of broadband digital communication signals (WCDMA, HiperLAN2, IEEE 802.11a)
Downloading of calculated waveforms and signals also from integrated floppy disk drive
Auto-alignment and additional user correction of amplitude and offset
Wide dynamic range through the use of 14-bit D/A converter, ideal for multicarrier applications
WinIQSIM software is a Windows program for calculating I and Q baseband signals allows simple generation of complex modulation signals
Functionality ranges from single-carrier modulation, generation of multicarrier, CDMA and WCDMA signals through to TDMA frame configuration with the help of convenient data editor
All modulation parameters and impairments can be simulated for single-carrier, multicarrier as well as for CDMA signals
Complex modulation signals can be generated, such as WCDMA 3GPP, which is similar to QPSK, or 8PSK EDGE modulation with 3?/8 shifting for the EDGE enhancement in the GSM standard
OFDM for HIPERLAN/2, where a data stream is transferred via a large number of carriers is a special modulation format that can also be generated
How to Rent from Transcat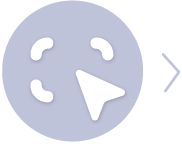 1. Select Your Rental Product
Need help selecting a unit? Try using our Product Finder or search our available units
Can't find what you are looking for? Is the rental unit you need, not available? Give us a call at 800-828-1470 or our chat feature to speak with one of our dedicated Rental Experts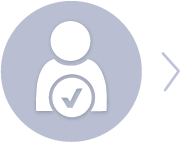 2. Contact Our Team of Rental Experts
Contact us here or click below to submit your request for a rental quote and a member of our Rental Team will review the request and will reach out to you very soon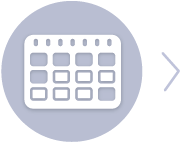 3. Select Your Rental Period & Complete Your Order
Our weekly period lasts 7 calendar days, while our monthly rental period lasts 28 calendar days
Provide your form of payment, sign the rental agreement and any other required documents, and we will ship you the unit