OHM-LABS-CS-300 FOR RENT
Precision Current Shunt, 300A, 0.1 mohm, 30mV
Order #: OHM-LABS-CS-300-RENT2
Mfg #: OHM-LABS-CS-300-RENT2
Call for price
Call for price
Precision Current Shunt, 300A, 0.1 mohm, 30mV
Order #: OHM-LABS-CS-300-RENT2
Mfg #: OHM-LABS-CS-300-RENT2
Call for price
Request a Rental Quote
Have a Question? Speak to a Transcat Rental Expert: 800.264.4059
Call for price
Availability:
Call for Availability
This product is available for shipping to the United States, Canada, and Puerto Rico only.
Product Highlights
EXCELLENT STABILITY
ACCURACY TO 0.01 %
100, 200 OR 300 AMPS
LOW TEMPERATURE COEFFICIENTS
DC AND AC USE
RUGGED
The CS series precision shunts are designed for highly accurate measurements of current.
The CS shunts feature good long term stability and a low temperature coefficient of resistance. Although designed for laboratory use, they are rugged enough to be installed in environments subject to wide variations in temperature and to vibration or shock.
The CS shunts are of bifilar construction, with low reactance. They may be used with practically no degradation in accuracy at 50/60 Hz, and with close conformance at higher frequencies.
The temperature coefficient of resistance is less than 5 ppm/°C (CS-100 & CS-200); the CS-300 is less than 20 ppm/°C.
Connection is made via copper alloy posts. Internal bus construction minimizes connection errors common to many other shunts.
Every shunt includes ISO17025 accredited, NIST traceable calibration through full rated current. Customer specified measurement points can be provided on request.
Standard CS models are listed; other Amp/Volt combinations are available on request.
Model
Amps
Ohms
Output
Accuracy*
CS-100
100
1 mΩ
0.1 V
0.01 %
CS-200
200
1 mΩ
0.2V
0.02 %
CS-300
300
0.1 mΩ
30 mV
0.025 %
For special values, use the below example:
CS-100-1
100
1 V
0.03 %
AC-DC Conformance (at 50 amps)
Frequency
AC-DC Diffference
60Hz
< 0.01 %
100 Hz
< 0.015 %
1 kHz
<0.1 %
Physical
30.5 x 25.1 x 7.6 cm (12 x 9.875 x 3 in), 3 kg (6 lbs)
How to Rent from Transcat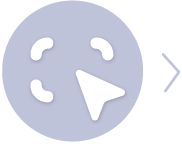 1. Select Your Rental Product
Need help selecting a unit? Try using our Product Finder or search our available units
Can't find what you are looking for? Is the rental unit you need, not available? Give us a call at 800-828-1470 or our chat feature to speak with one of our dedicated Rental Experts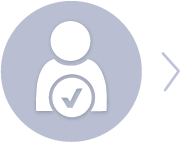 2. Contact Our Team of Rental Experts
Contact us here or click below to submit your request for a rental quote and a member of our Rental Team will review the request and will reach out to you very soon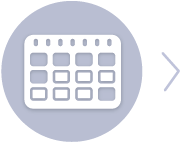 3. Select Your Rental Period & Complete Your Order
Our weekly period lasts 7 calendar days, while our monthly rental period lasts 28 calendar days
Provide your form of payment, sign the rental agreement and any other required documents, and we will ship you the unit