Lecroy CP031A FOR RENT
High Sensitivity Current Probe 30A/100MHz
Order #: CP031A-RENT2
Mfg #: CP031A-RENT2
Call for price
Call for price
High Sensitivity Current Probe 30A/100MHz
Order #: CP031A-RENT2
Mfg #: CP031A-RENT2
Call for price
This product is available for shipping to the United States, Canada, and Puerto Rico only.
Product Highlights
Wide Range of Applications
Teledyne LeCroy current probes are available in a variety of models for a wide range of applications. The full range of Teledyne LeCroy current probes includes models with bandwidths up to 100 MHz, peak currents up to 700 A and sensitivities to 1 mA/div. Teledyne LeCroy current probes are often used in applications such as the design and test of switching power supplies, motor drives, electric vehicles, and uninterruptible power supplies.
High Sensitivity
The CP030A and CP031A provide a high sensitivity of 1mA/div. This allows for more precise low current measurements on Teledyne LeCroy oscilloscopes. When used with HDO high definition oscilloscopes with HD4096 technology, users will obtain highly accurate, low current waveforms with unmatched 12-bit resolution for improved debug and analysis.
Fully Integrated
All Teledyne LeCroy current probes are powered through the Teledyne LeCroy ProBus connection and require no additional hardware. Along with providing power, the ProBus connection allows the current probe and oscilloscope to communicate, resulting in current waveforms automatically displayed on screen in Amps, and calculated power traces scaled correctly in Watts. This full integration also allows for the Degauss and Autozero functions to be done directly from the oscilloscope's user interface.
Deskew Calibration Source
The DSC015 deskew calibration source has both voltage and current time-aligned signals, which enables the precise deskew of voltage and current probes. Most voltage probes along with the CP030, CP030A, CP031, and CP031A are compatible with the DSC015.
Special Member Pricing
Buy with Calibration
Rental Instruments
Access to 100,000+ products
1,000's of instruments in stock
Product selection expertise
Application assistance
Purchase with a PO

Electrical Characteristics
Bandwidth (Probe Only)
100 MHz
Coupling
AC 1 MΩ, DC 1MΩ, GND
Risetime (typical)
3.5 ns
Max Continuous Input Current
30 A
Max Peak Current
(non-continous)
50 A
Minimum Sensitivity
1 mA/div
Amplitude Accuracy
±1% of reading to 30 A
±2% of reading to 50 A
Maximum Circuit Voltage
300 V, CAT I
(Insulated Wire)
Environmental and Safety
Operating Temperature
0 °C to 40 °C
Humidity
≤ 80 % relative humidity
(non-condensing)
Storage Temperature
-10 °C to 50 °C
Max Altitude
2000 m
Physical Dimensions
Probe Head Dimensions (L x W x H)
175 mm x 18 mm x 40 mm
Cable Length
1.5 m
Maximum Conductor Size
5 mm
Weight
260 g
Interface
ProBus
How to Rent from Transcat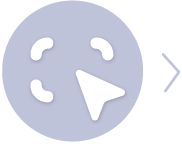 1. Select Your Rental Product
Need help selecting a unit? Try using our Product Finder or search our available units
Can't find what you are looking for? Is the rental unit you need, not available? Give us a call at 800-828-1470 or our chat feature to speak with one of our dedicated Rental Experts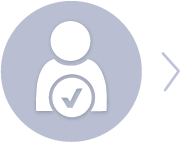 2. Contact Our Team of Rental Experts
Contact us here or click below to submit your request for a rental quote and a member of our Rental Team will review the request and will reach out to you very soon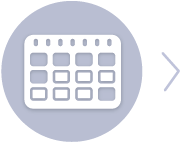 3. Select Your Rental Period & Complete Your Order
Our weekly period lasts 7 calendar days, while our monthly rental period lasts 28 calendar days
Provide your form of payment, sign the rental agreement and any other required documents, and we will ship you the unit