Keysight 8714ET FOR RENT
RF Network Analyzer 300 kHz to 3 GHz
Order #: 8714ET-RENT2
Mfg #: 8714ET
Call for price
Call for price
RF Network Analyzer 300 kHz to 3 GHz
Order #: 8714ET-RENT2
Mfg #: 8714ET
Call for price
Availability:
Call for Availability
Keysight 8714ET Highlights
The Keysight 8714ET features a built-in transmission/reflection test set with a full range of magnitude and phase measurements. Two independent channels can measure and display two device parameters, such as transmission and reflection response, in a variety of formats including complex impedance, SWR, and delay, on rectangular, polar or Smith-chart displays. These analyzers also employ advanced vector-error-correction techniques to enhance measurement accuracy.
For a wider range of output power levels to test active devices and components, Option 1E1 adds a 60-dB step attenuator as a standard feature, which extends the lowest power-level setting to -60 dBm. Both 50-ohm and 75-ohm versions are available.
Narrowband and broadband detection
100 dB dynamic range
Real-time sweep speeds (40 ms/sweep)
Integrated T/R test set
Synthesized source with 1-Hz resolution
Standard LAN interface
Standard Internal Keysight Instrument BASIC (IBASIC)
Standard 2, 6, and 12-port switching test sets available
Built-in Transmission/Reflection Test set, Narrowband and broadband detection, 100dB Dynamic range, Real-time sweep speeds (40ms/sweep), LAN, GPIB
Special Member Pricing
Buy with Calibration
Rental Instruments
Access to 100,000+ products
1,000's of instruments in stock
Product selection expertise
Application assistance
Purchase with a PO

How to Rent from Transcat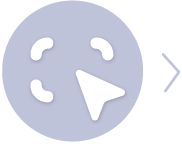 1. Select Your Rental Product
Need help selecting a unit? Try using our Product Finder or search our available units
Can't find what you are looking for? Is the rental unit you need, not available? Give us a call at 800-828-1470 or our chat feature to speak with one of our dedicated Rental Experts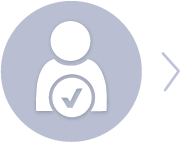 2. Contact Our Team of Rental Experts
Contact us here or click below to submit your request for a rental quote and a member of our Rental Team will review the request and will reach out to you very soon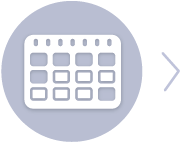 3. Select Your Rental Period & Complete Your Order
Our weekly period lasts 7 calendar days, while our monthly rental period lasts 28 calendar days
Provide your form of payment, sign the rental agreement and any other required documents, and we will ship you the unit