Fluke 80T-150U FOR RENT
Universal Temperature Probe -50C - +150C, -58F - +302F
Order #: 80T-150U-RENT2
Mfg #: 80T-150U
Call for price
Call for price
Universal Temperature Probe -50C - +150C, -58F - +302F
Order #: 80T-150U-RENT2
Mfg #: 80T-150U

Call for price
Request a Rental Quote
Have a Question? Speak to a Transcat Rental Expert: 800.264.4059
Call for price
Availability:
Call for Availability
Fluke 80T-150U Highlights
The Model 80T-150UA Universal Temperature Probe is a self-contained temperature-to-voltage converter. The probe is designed to provide a direct temperature reading when it is connected to any high impedance DMM that is capable of 1 mV resolution and at least a 300-count full scale readout capability. Output is 1 mV per degree (Celsius or Fahrenheit). Two switch-selected temperature output scalings are provided: -50 to +150 °C or -58 to +302 °F. The probe will stand off 60 V dc or 30 V ac rms (42.4 V peak). The unit is housed in two separate but attached assemblies: a temperature probe and a temperature-to-voltage converter.
The probe contains the temperature-sensing element and is electrically connected to the temperature-to-voltage converter through a 46-inch cable. A three-position switch on the converter acts as a power switch and is used for selecting Celsius or Fahrenheit scaling for the output. Two banana plugs with standard 0.75-inch spacing are provided for connecting the 80T-150UA to the DMM. Operating power for the 80T-150UA is derived from a standard 9 V battery. Typically, an alkaline battery provides more than 600 hours of continuous operation before replacement is necessary. An OFF switch is provided on the temperature-to-voltage converter to allow battery conservation when the unit is not in use. In addition, the OFF position of the power switch allows the battery condition to be determined via the external DMM. Temperature is measured by exposing the probe tip directly to the material to be measured (non-corrosive liquid, gas, or solid). A direct temperature reading is displayed on the DMM.
Compatible with Fluke DMM
High accuracy, fast reading for low voltage (below 24 V AC, 60 V DC) applications
Measurement range: -50 to 150°C
Output: 1 mV/°C or 1 mV/°F (switchable)
How to Rent from Transcat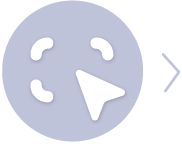 1. Select Your Rental Product
Need help selecting a unit? Try using our Product Finder or search our available units
Can't find what you are looking for? Is the rental unit you need, not available? Give us a call at 800-828-1470 or our chat feature to speak with one of our dedicated Rental Experts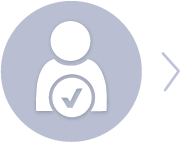 2. Contact Our Team of Rental Experts
Contact us here or click below to submit your request for a rental quote and a member of our Rental Team will review the request and will reach out to you very soon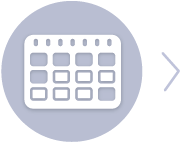 3. Select Your Rental Period & Complete Your Order
Our weekly period lasts 7 calendar days, while our monthly rental period lasts 28 calendar days
Provide your form of payment, sign the rental agreement and any other required documents, and we will ship you the unit