Chromatography Qualification & Validation Analytical Services
The Answer to HPLC, GC & UPLC Qualification Services
Choose from several levels of pre-packaged compliant HPLC, GC, UPLC, and other qualification services. Transcat Compliance Services provides onsite services with factory-trained personnel to the Life Sciences industries. Our customer service approach gives you the ability to customize the delivery of your service needs. We understand that your service needs may vary depending upon the requirements of your process, your company, and/or your industry. We pride ourselves in being FLEXIBLE to adapt to most specific requirements! Transcat Compliance Services uses the industry's best tools for providing best-in-class services to our clients. Our commitment to quality is supported with the company's ability to invest in top-of-the-line qualification systems and training. These tools enable us to exceed our clients' expectations by decreasing their equipment downtime and extending the life of their equipment.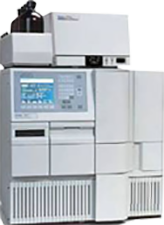 Value-Added Services
Consistent, Reliable, and Quality focused Analytical Instrument Qualification services
On-site services decrease your equipment downtime and increase your systems performance. Stay covered and maintained with a Transcat Compliance Services packaged service contract. Service contracts are available in several levels to meet your needs. Please call 1.800.285.9822, for more information.
National Service Hubs
Transcat Compliance Services is comprised of two national service hubs located in the United States, and has the capacity to service Global Life Sciences companies located in Canada, Europe, and Puerto Rico.
Timely & Compliant Documentation:
Transcat Compliance Services offers protocol development, protocol execution, and final qualification documents. These documents are compliant and written by our qualification specialist
All systems integrated into the Transcat's operation have been validated and are compliant with the FDA regulatory agency, as well as the International Conference on Harmonization (ICH)
Custom Protocols
Transcat offers custom protocols to qualify your equipment to your process. Protocol templates are available and are flexible enough to tailor to our customers' specific needs.