Validation Services for
Bench
t
op
Laboratory Equipment
Validating benchtop laboratory equipment is a process that verifies whether an instrument performs according to its intended purpose, meeting predetermined specifications and requirements consistently. Validation Services provided by NEXA | EAM, a Transcat company, are driven by customer requirements that outline the overall validation process, which can include specific testing phases within our qualifications.
The qualification steps within the validation can involve qualifying a piece of laboratory equipment based on its installation, operations, or reliable performance. Benchtop lab equipment qualifications are commonly done on new or modified equipment to ensure that it is installed properly and performing correctly.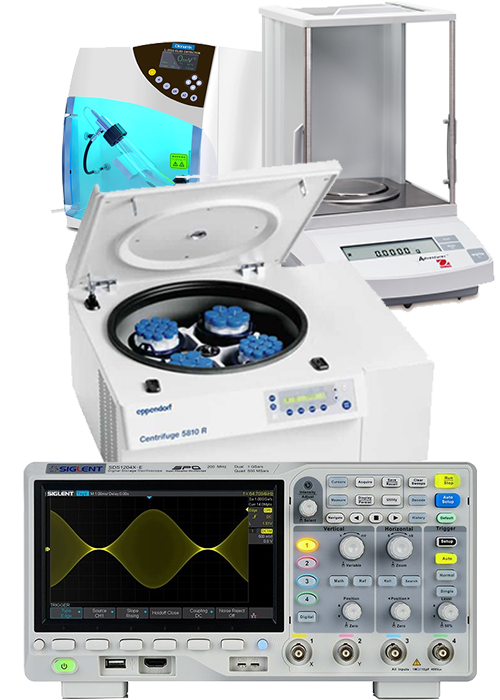 Lab Equipment IQs and OQs
NEXA's validation expertise covers a variety of laboratory equipment. We perform installation and operational qualifications on the following benchtop equipment:
Balances' qualifications meeting USP 42 standards

Centrifuges' testing for control, RPM, time, and temperature

Osmometers' measurement of osmolality over full scale and testing of controller functionality

Spectrophotometers' qualifications associated with wavelength accuracy and linearity, photometric linearity, etc., using holmium oxide, potassium chloride and other filters

Melting Point Apparatus' verification of multiple melting point accuracies over full-scale range
Validation contributes to quality, efficiency, and in some cases, cost savings. We can offer regulated industries the benefits of experienced personnel, customized protocol development, and precision-calibrated instruments' with experience validating the performance of a wide range of instruments. The result? Companies and laboratories gain the documented evidence they need to meet regulatory requirements.
Contact Us for a Validation Services Quote Today 
Instrument and Equipment Validation Services
Autoclave Validation
Temperature mapping of Load patterns
Use of Biological Indicators to prove biological kill (10^6 spore population)
Measurement of Lethality to prove steam penetration (Lethality of 12 minutes or up to 18 minutes for superkill)
Calibration of pressure gauges and temperature probes are part of each validation
Cold Storage Temperature Mapping
24-hour loaded, empty, or AS-Is mapping available
Open door and power failure recovery studies
Loop calibrations with in line recorders, Building monitoring systems, and digital display
Use of NIST traceable wireless or standard data acquisition systems for all studies
Protocols reviewed and approved by the customers before the technician arrives on site for testing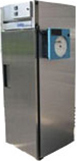 Stability Chambers and Warm Storage
Capabilities for mapping temperature, humidity, as well as CO2
Stability chamber validations consistent with ICH guidelines or customer quality systems
24-hour loaded and empty mapping or AS-Is mapping available
Open door and power failure recovery studies
Loop calibrations with in line recorders, Building monitoring systems, and digital display
Use of NIST traceable wireless or standard data acquisition systems for all studies
Protocols reviewed and approved by the customers before the technician arrives on site for testing

Glassware Washer Validations
Perform cross contamination studies using riboflavin/sucrose soilants or a customer provided soilant
Verify removal of all detergent as well as soilants
Triplicate runs of load patterns to prove reproducibility
Protocols reviewed and approved by the customers before the technician arrives on site for testing
Oven Validations
Perform endotoxin reduction studies for depyrogenation ovens
Temperature map vacuum ovens under vacuum and perform pressure leak tests
24-hour temperature mapping on laminar flow, convection ovens, and furnaces (up to 1200C) Note: mapping times will vary depending on the temperature range
Loop calibrations with in line recorders, Building monitoring systems, and digital display
Use of NIST traceable wireless or standard data acquisition systems for all studies
Protocols reviewed and approved by the customers before the technician arrives on site for testing
Laboratory Equipment Validation
Balances ' IOQs meeting USP 41 standards
Centrifuges ' IOQs testing for control, RPM, time, and temperature
Osmometers ' IOQs measuring Osmolality over full scale and proper controller functionality
Spectrophotometers ' IOQs for wavelength accuracy, wavelength linearity, photometric linearity, etc. using Holmium oxide, Potassium chloride and other filters
Melting Point Apparatus ' IOQs for multiple melting point accuracies over full scale range
Use of NIST traceable standards for all testing and in many cases, use of 17025 accredited standards
Protocols reviewed and approved by the customers before the technician arrives on site for testing