Strobe Light / RPM Meter /Stroboscope Calibration Services
Transcat calibrates stroboscopes and RPM meters to ensure that these inspection instruments can detect and analyze the speed of rotational components, even during high speeds. With machinery moving, an accurate stroboscope will allow users to view stopped images for faster identification of mechanical problems that can lead to downtime. Transcat's ISO 17025 accredited strobe light meter and tachometer calibration capabilities support the efficient visual inspections of rotating or reciprocating machinery. You can have greater confidence that your industrial stroboscope or rotational meter meets quality control and maintenance standards as it checks production lines or performs troubleshooting on issues such as motor and belt slippage. With accredited Transcat calibrations, maintenance professionals will have a calibrated stroboscope to measure automated motion equipment, rotating gears, fans, pumps, and motors.
Transcat's Accredited Stroboscope RPM Calibration Solutions
Transcat calibrates stroboscopes and rotational light meters that have been built to correspond to a variety of applications. We calibrate scopes of different accuracy and flashes-per-minute ratings. Our highly trained technicians understand the importance a stroboscope calibration service has to the technician who is performing torque, speed and revolution measurements.
We precisely calibrate the standard to sophisticated handheld stroboscopes, including LED models andfixed devices used in inspections.We also calibrate combination stroboscope/tachometer instruments.
With our comprehensive capabilities, you'll have access tocalibrationexpertise for a full range of devices, including stroboscopes with specialized features from Shimpo, Fluke, Extech and Monarch.
Our NIST-traceable (to international standards through NIST) calibrations are designed by metrology experts to deliver stringent control over measurement accuracies and uncertainties.
Transcat provides ISO/IEC 17025 accredited calibrations and has earned the widest scope of accreditation across the industries we serveinclude the following instruments:

Velocity and Rotational Speed' stroboscopes, tachometers, tuning forks and radar guns
Rotational Force -- torque wrenches,screwdrivers, testers and analyzers
Vibration, Acceleration, and Seismography ' accelerometers, vibration meters and calibrators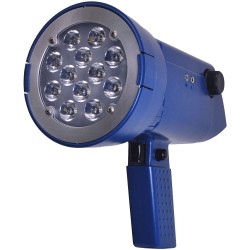 Rotational Calibration Services to Suit Any Application
Transcat is your active partner in ensuring accuracy through the calibration of stroboscopes and other tools that measure or observe speed, revolutions, oscillations and machine vibrations. Let us customize your onsite calibration to application-specific parameters or set up a service schedule based on your environment or tool usage. Our CalTrak online system makes it easy to track the status of your Physical calibration, as well as access certificates for quality control requirements. Whether you choose onsite or in-lab calibration, you'll experience superior client service and the most rapid turnarounds possible.
Calibrating New or In-Service Stroboscopes
For more information on calibrating stroboscopes, please use our Live Chat system located on the right side of the page, Request a Quote form, contact us, or call Transcat directly at 800-828-1470.