FLIR SI124 FOR RENT
Industrial Ultrasound Imaging Camera
Order #: SI124-RENT1
Mfg #: T911970
Call for price
Call for price
Industrial Ultrasound Imaging Camera
Order #: SI124-RENT1
Mfg #: T911970
Call for price
This product is available for shipping to the United States, Canada, and Puerto Rico only.
This item has NEW version starting at Shop now
Product Highlights
The FLIR Si124 acoustic imaging camera can help you locate pressurized leaks in compressed air systems or detect partial discharge from high-voltage electrical systems. This lightweight, one-handed solution can be used to identify issues up to 10 times faster than with traditional methods. Built with 124 microphones, the Si124 produces a precise acoustic image that visually displays ultrasonic information, even in loud industrial environments. The acoustic image is transposed in real time on top of a digital camera picture, which allows you to accurately pinpoint the source of the sound. Equipped with the FLIR Acoustic Camera Viewer cloud service, this smart tool automatically saves images to the cloud after they're captured. Then you can access stored files and separate sound sources for deeper analysis and classification of problems. Through a regular maintenance routine, the FLIR Si124 can help facilities save money on utility bills and delay the expense of installing new compressors.
The camera uses 124 microphones to form a very precise acoustic image in the desired direction. It has a frequency range that covers audible and ultrasound (2 kHz to 31 kHz) which is also a very big benefit as many problems can be located precisely
Sound imaging means finding leaks fast, up to 10 times faster than traditional methods.
Fix problems and validate in real-time. Improve reliability in production lines and ensure proper air pressure to your pneumatic equipment.
Find partial discharge problems based on location and a deep analysis of the signal (part of the cloud service).
Sophisticated cloud analytics for deeper insights for leak quantification and partial discharge severity through our connected services.
Inspect safely and detect problems from up to 100 m.
Special Member Pricing
Buy with Calibration
Rental Instruments
Access to 100,000+ products
1,000's of instruments in stock
Product selection expertise
Application assistance
Purchase with a PO

Overview
Dynamic Range
Over 120 dB
Packaging Size
40 x 40 x 35 cm (15.7 x 15.7 x 13.8 in)
Size
273 x 170 x 125 mm (10.7 x 6.7 x 4.9 in)
Weight
Camera: 980 g (2.2 lb)
Zoom
2x digital zoom
Acoustic Specifications
Distance
From 0.3 m (1.0 ft) up to 100 m (328 ft)
Acoustic Measurement
124 low-noise MEMS microphones, real-time sound visualization
Discharge Classification

Discharge into air
Surface discharge
Floating discharge

Leak Rate
In typical industrial environment: ·>0.032 l/min @ 3 bar from 3 m (9.8 ft) ·>0.05 l/min @ 3 bar from 10 m (32.8 ft)
Absolute minimum detection in quiet environment: 0.016 l/min @ 1.2 bar from 0.3 m (1.0 ft)
Communication and Data Storage
Wireless Data Transfer
Wi-Fi 2.4 GHz and 5 GHz IEEE 802.11.b/g/n/ac wireless LAN
Environmental
Operating and Storage Temperature Range
Recommended -10°C to 50°C (14°F to 122°F)
Operating and Storage Humidity
Recommended 0 to 90%
Imaging and Optical
Bandwidth
2 kHz to 31 kHz, adjustable range
Video Frame Rate
25 fps
Video Image Resolution
1640 x 1234
Meter Data
Display
Size: 5 in 800 x 480 Color: 24 bit RGB Brightness: 1000 cd/m2 (adjustable)
Physical Features
Battery Size
90 x 145 x 65 mm (3.5 x 5.7 x 2.6 in)
Battery Cord Length
0.9 m (3 ft), extended 2 m (6.6 ft)
Total Weight (Including All Accessories)
2.9 kg (6.4 lb)
Power
Battery Weight
985 g (2.2 lb)
Battery Charger
Input: 100-240 V &#126 50/60 Hz 1.5 A Max output: 13.8 V, 4.0 A
Nominal Input Voltage
12 V Max input: 15 V 2 A
External Battery
LiFePO 12 V 7 Ah, 84 Wh Usage: 7 h (depends on ambient conditions) Charge time: 4 to 6 h
Internal Battery
Li-Ion 6 Wh
Shipping Information
Packaging Type
Cardboard Box
Packaging Weight
4.5 kg (9.9 lb)
User Interface
Input Device
Resistive Touchscreen
Power On Indicator
Red LED
How to Rent from Transcat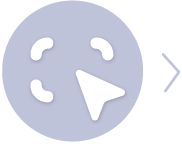 1. Select Your Rental Product
Need help selecting a unit? Try using our Product Finder or search our available units
Can't find what you are looking for? Is the rental unit you need, not available? Give us a call at 800-828-1470 or our chat feature to speak with one of our dedicated Rental Experts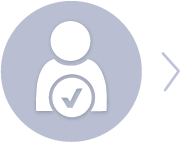 2. Contact Our Team of Rental Experts
Contact us here or click below to submit your request for a rental quote and a member of our Rental Team will review the request and will reach out to you very soon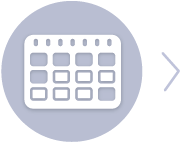 3. Select Your Rental Period & Complete Your Order
Our weekly period lasts 7 calendar days, while our monthly rental period lasts 28 calendar days
Provide your form of payment, sign the rental agreement and any other required documents, and we will ship you the unit