AEMC Instruments Probes and Sensors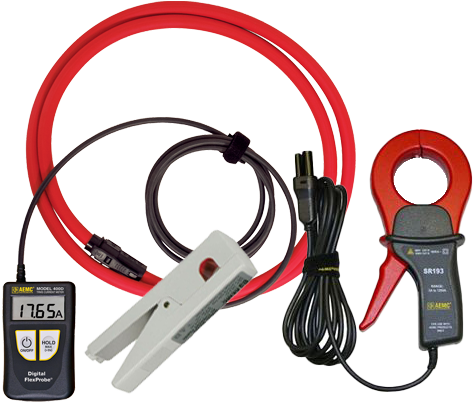 AEMC INSTRUMENTS Current Probes and Sensors: Unleashing Precision and Insight
Discover the power of Fluke clamp meters - the industry-leading choice for precise measurements, improved productivity, and unmatched reliability. Elevate your electrical testing game with our innovative range of clamp meters.
Pinpoint Accuracy for Every Application
AEMC Instruments understands the critical importance of accurate current measurements. AEMC Instruments current probes and sensors are meticulously engineered to ensure precise readings, allowing you to confidently analyze electrical currents in a wide range of applications. Whether you're troubleshooting power systems, conducting energy audits, or monitoring industrial processes, AEMC Instruments devices provide the accuracy you need for informed decision-making.
Gain Valuable Insights, Optimize Performance
Unlock a wealth of insights with AEMC Instruments current probes and sensors. Their devices go beyond simple current measurements, offering advanced features that enable you to analyze power quality, detect harmonics, and identify transient events. With AEMC INSTRUMENTS cutting-edge technology, you can optimize system performance, troubleshoot issues, and enhance the overall efficiency of your electrical infrastructure.
Seamless Integration and User-Friendly Design
AEMC Instruments prioritizes user experience and ease of integration. Their current probes and sensors are designed with intuitive interfaces and seamless data integration capabilities. With simple setup procedures and compatibility with industry-standard data loggers and power analyzers, you can seamlessly integrate their devices into your existing electrical testing workflow, saving you time and ensuring a smooth experience.
Durable, Reliable, and Built to Last
AEMC INSTRUMENTS understands that reliability is paramount in electrical testing equipment. Their current probes and sensors are built to withstand demanding environments, offering robust construction and superior build quality. AEMC INSTRUMENTS devices are engineered for long-lasting performance, ensuring durability and peace of mind, even in the harshest conditions.
Page
You're currently reading page

1