Yokogawa MW100 FOR RENT
MW100 Main Module & Quick Start System,100VAC-240VAC,3-Pin
Order #: MW100-RENT2
Mfg #: MW100-RENT2
Call for price
Call for price
MW100 Main Module & Quick Start System,100VAC-240VAC,3-Pin
Order #: MW100-RENT2
Mfg #: MW100-RENT2
Call for price
Request a Rental Quote
Have a Question? Speak to a Transcat Rental Expert: 800.264.4059
Call for price
Availability:
Call for Availability
Product Highlights
High speed measurement with a single unit (10 channels/10 ms or 60 channels/100 ms):
Shortest measurement interval of 10 ms
Multi-interval: Enables mixing of three different measurement intervals in a single unit (measurement intervals can be set for each module)
Supports CompactFlash (CF) cards 6 of up to 2 GB Continuous data acquisition is possible on 60 channels at 100 ms for approximately ten days with a 2-GB card, or for three months on 60 channels at 1 s.
MATH function on the main module available with the /M1 option.
Collective data acquisition on 360 channels (via Modbus with the /M1 option)
In a wide range of temperatures: -20 to 60° 1,2,3,4
Reinforced insulation: Between input terminal and case5 3700 Vrms (one minute) or 600 Vrms/VDC (continuous)
A wide variety of network functions: HTTP, FTP, DHCP, SNTP, E-mail, and others
DC power supply (12 V-28 V) option available
The MW100 is a scalable, high performance data acquisition/data-logging platform designed for both PC-controlled and stand-alone operation under harsh operating conditions. Open Ethernet connectivity with web-based configuration and data monitoring functions allow MW100 to handle a wide range of monitoring and historical logging functions. See real time trends with your web browser from any PC and no special software. A full range of input/output modules handle all of your process inputs with fast measurement speed and high noise immunity for rock-solid performance.
How to Rent from Transcat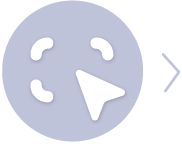 1. Select Your Rental Product
Need help selecting a unit? Try using our Product Finder or search our available units
Can't find what you are looking for? Is the rental unit you need, not available? Give us a call at 800-828-1470 or our chat feature to speak with one of our dedicated Rental Experts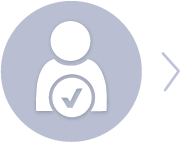 2. Contact Our Team of Rental Experts
Contact us here or click below to submit your request for a rental quote and a member of our Rental Team will review the request and will reach out to you very soon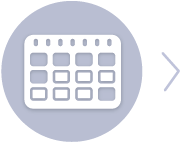 3. Select Your Rental Period & Complete Your Order
Our weekly period lasts 7 calendar days, while our monthly rental period lasts 28 calendar days
Provide your form of payment, sign the rental agreement and any other required documents, and we will ship you the unit