Tektronix DA 4084 FOR RENT
Distortion Analyzer
Order #: DA 4084-RENT2
Mfg #: DA 4084
Call for price
Call for price
Tektronix DA 4084 FOR RENT
Order #: DA 4084-RENT2
Mfg #: DA 4084
Call for price
Availability:
Call for Availability
Tektronix DA 4084 Highlights
The DA4084 Programmable Distortion Analyzer is equivalent to the AA5001, a complete Distortion Analyzer System that's fully automatic! Once the mode is selected, automatic set level, automatic tuning, automatic nulling of the fundamental, and autoranging of the display all combine to permit completely hands-off operation! These automated features greatly reduce testing time and human error while providing accurate, repeatable measurements. Measurements are displayed on a 3 1/2-digit, 2000 count LED display and an analog-like bar graph that simulates an analog meter. Designed to meet rugged military specifications, the DA4084 comes with its own dedicated power source (modified TM5003) and delivers much more than just quality distortion measurements. How about the ability to make automatic Level (volts or dBm), and dB Ratio measurements? It's all yours in this powerful analyzer, plus four built-in frequency-weighting filters that can be switched into the signal path for preconditioning of the signal to be measured?in any mode! And for even added versatility, provision is also made to permit the use of a user-selectable filter. Programmable via the IEEE-488 interface allows this instrument to also be incorporated into ATE Systems for elaborate testing applications. Frequency: 10Hz to 100kHz; Input ranges: 200 ?V to 200 V (10 steps). Distortion ranges: Auto (100%, 20%, 2%, 0.2%, and dB (autoranging); Accuracy: ?1 dB (20Hz to 20kHz); +1, -2 dB (10Hz to 100kHz). Due to the high demand of this automatic and fully HP-IB programmable system, we won't be able to supply them at this low price for long so order yours today!
Special Member Pricing
Buy with Calibration
Rental Instruments
Access to 100,000+ products
1,000's of instruments in stock
Product selection expertise
Application assistance
Purchase with a PO

How to Rent from Transcat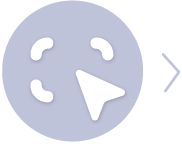 1. Select Your Rental Product
Need help selecting a unit? Try using our Product Finder or search our available units
Can't find what you are looking for? Is the rental unit you need, not available? Give us a call at 800-828-1470 or our chat feature to speak with one of our dedicated Rental Experts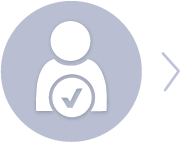 2. Contact Our Team of Rental Experts
Contact us here or click below to submit your request for a rental quote and a member of our Rental Team will review the request and will reach out to you very soon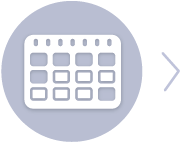 3. Select Your Rental Period & Complete Your Order
Our weekly period lasts 7 calendar days, while our monthly rental period lasts 28 calendar days
Provide your form of payment, sign the rental agreement and any other required documents, and we will ship you the unit