Servicing Tektronix Calibration Equipment with Transcat Excellence
Transcat's global calibration service technicians test and verify millions of data points every year, including testing and recalibrating devices within the broad portfolio of Tektronix calibration equipment. With unmatched attention to the quality, performance, and reliability of our customers' assets, our expert technicians can assess the operation of your Tektronix test and measurement equipment to the specifications your applications require.
Our decades of experience calibrating Tektronix equipment has outfitted our technicians with the expertise to ensure your equipment is working to the accuracy upon which your labs depend. From Tektronix oscilloscopes, spectrum analyzers, digital multimeters, and more – rely on Transcat calibration services to ensure your equipment records accurate measurements in every application.
Accredited Calibration for Tektronix Oscilloscopes, Analyzers, Multimeters, and More
Transcat service technicians are trained to the highest technical competency in performing test calibrations on a variety of devices. Our labs have one of the widest scopes of accreditation in the industry and decades of experience calibrating Tektronix test and measurement equipment. Test and measurement equipment from Tektronix require precise servicing to achieve pinpoint accuracy in their measurements: our service team is here to ensure your equipment succeeds.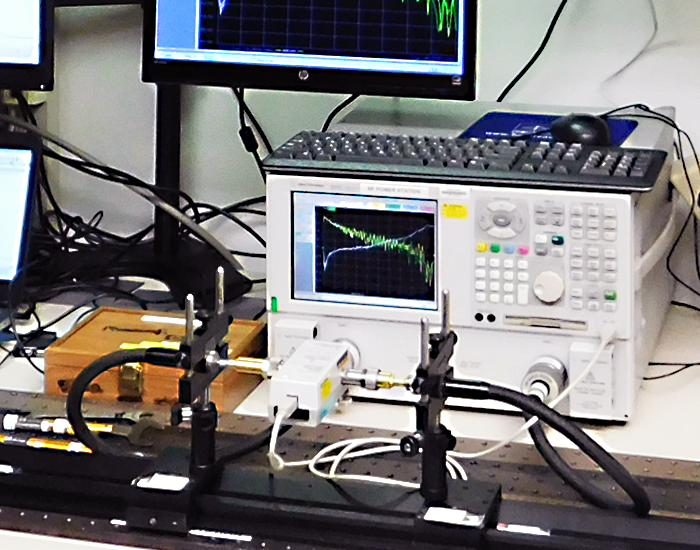 Calibrating Tektronix Spectrum Analyzers
Spectrum analyzers from Tektronix allow for dynamic measurement of microwave and radio frequency (RF) signal analysis, measuring the unknown and known signal power of an instrument's frequency ranges. For industries requiring spectrum analyzers – such as military, communications, aerospace, consumer electronics, medical device manufacturing, and others – Transcat technicians will test and service the Tektronix field, fixed, and bench spectrum analyzers used in various test, development, and manufacturing applications.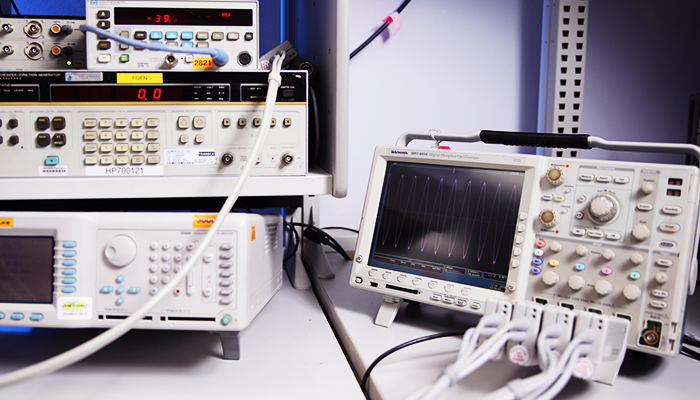 Calibrating Tektronix Oscilloscopes
For Tektronix oscilloscopes, electrical engineers rely on device accuracy to ensure the exact measurement of electronic devices. To keep digital oscilloscopes precisely measuring signals from your devices, receiving regularly scheduled calibration servicing is imperative. Our service team can test and calibrate a variety of Tek oscilloscopes, including mixed signal, mixed domain, digital phosphor, digital storage, and handheld devices.
Calibrating Tektronix Digital Multimeters
In separate applications, electrical engineers and I&E technicians utilize Tektronix digital multimeters to measure a number of electrical characteristics; whether you're measuring a device's current, resistance, or voltage, the accuracy of your Tek digital multimeter is essential for addressing the performance of a system or safety of the device. Transcat's service technicians understand the manufacturing environments in which your multimeters need to perform and the necessary precision of their measurement capabilities – so you can maintain confidence in your designs.
ISO-Compliant and 17025 Accredited Calibration Services from Transcat
To deliver industry-leading calibration services, we offer a variety of service types to accommodate your calibration requirements. This includes in-house calibration services, onsite calibration services, and our exclusive service program of calibrating new instrument purchases – making them ready-to-use straight from the box. These service types are also available in a variety of service levels, depending on the data and accreditation requirements of your company and industry standards. We can ensure the service of your Tektronix calibration equipment will meet the strict specifications of your application within your required timeframe.
We understand your operational challenges: managing complex applications, maintaining productivity, and reducing downtime. When it comes time to assess recalibration or inspection of your test and measurement equipment, rely on our uncompromising team. Our service technicians are committed to delivering the utmost quality in testing and calibration services in the industry, thanks to our investment in an ongoing process of training, assessment, and improvement.
We also understand that you've invested heavily in your Tek measurement equipment; our tradition of excellence will support you in achieving success with your investment. Transcat was the first commercial calibration lab to earn its ISO-9000 registration and one of the first labs in the United States to be ISO 17025 accredited. Each of our flexible service options meets the requirements of ISO 17025:2017, ILAC P14, ANSI Z540.3-2006, and NIST's Policy on Traceability.
Request A Transcat Calibration Quote for your Tektronix Test and Measurement Equipment Today
For more information on the calibration of Tektronix oscilloscopes, analyzers, digital multimeters, and more, please use our Live Chat system located on the right side of the page, Request a Quote form, contact us, or call Transcat directly at 800-828-1470.