Spectrophotometer Maintenance and Qualification Services
Transcat has the resources and analytical service expertise to perform maintenance, qualification and calibration services for spectrophotometers. We have the advanced capabilities and resources to support compliance for instruments used during pharmaceutical, biotechnological and chemical analysis. Our teams can develop a schedule of regular service that helps to ensure the quality of critical analysis that's performed with your lab instruments, including UV-visible spectrophotometers.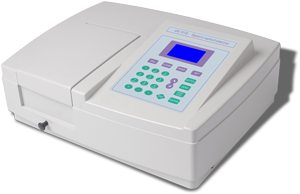 Qualifications of Spectrophotometers
Our qualification specialists are well-prepared to characterize and document the performance of analytical instruments. We conduct installation, and operational qualifications of UV-Vis spectrophotometers while adhering to regulatory and quality requirements, including those established by ISO 9000 and in accordance with GLP and GMP practices. The spectrophotometer IQ will document that the instrument is properly installed in its environment. The OQ involves a series of tests, which deliver documented evidence of the instrument's ability to work effectively. Equipment is evaluated in terms of:
Wave length accuracy
Noise and baseline flatness
Stability
Linearity
Photometric Accuracy
When test results are compared to specifications, it can be determined if the instrument's performance is supporting quality analysis.
Assuring Spectrophotometer Performance
Transcat helps laboratories and industry comply with regulations from various agencies as well as internal quality requirements. Transcat technicians have the resources to conduct spectrophotometer calibrations and qualification testing in accordance with OEM and ASTM E275, E925, and E958 best practices. Our specialists develop and execute protocols for IQ/OQ services and then provide compliant documentation based on completed testing.
If you need spectrophotometer maintenance, repair or qualification services, contact us for a quote or for more information today. Discover the flexible and customized services available through Transcat.