Rohde & Schwarz AMIQ02 FOR RENT
I/Q Modulation Generator Built-in Hard Disk
Order #: AMIQ02-RENT2
Mfg #: AMIQ02
Call for price
Call for price
Rohde & Schwarz AMIQ02 FOR RENT
I/Q Modulation Generator Built-in Hard Disk
Order #: AMIQ02-RENT2
Mfg #: AMIQ02
Call for price
Availability:
Call for Availability
Rohde & Schwarz AMIQ02 I/Q Highlights
AMIQ is mainly used for generating modulation signals for the I and Q inputs of a vector-modulated RF generator. Another application is testing modules or components with an I/Q interface. The control of I/Q interfaces is particularly simplified by fine tuning the delay, level and offset of the I/Q outputs. With this adjustment non-ideal characteristics of the circuits to be driven can be compensated for. Apart from the use as an I/Q signal source AMIQ allows all kinds of signals of programmable waveform to be generated at the I/Q outputs and at the four digital marker outputs of the instrument.
Rohde and Schwarz AMIQ02 Features:
14-bit resolution (up to 16 bits via digital I/Q output)
100 MHz sample rate
Integrated hard disk and FDD
Optional BER measurement
Optional differential I/Q outputs
Optional digital I/Q output
For Storage of Calculated Signals, 100 MHz Sampling Rate, GPIB/IEEE, RS-232-C Interfaces. Option B1: BER Measurement, K11: IS-95 Digital Standard
Special Member Pricing
Buy with Calibration
Rental Instruments
Access to 100,000+ products
1,000's of instruments in stock
Product selection expertise
Application assistance
Purchase with a PO

How to Rent from Transcat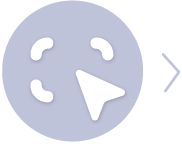 1. Select Your Rental Product
Need help selecting a unit? Try using our Product Finder or search our available units
Can't find what you are looking for? Is the rental unit you need, not available? Give us a call at 800-828-1470 or our chat feature to speak with one of our dedicated Rental Experts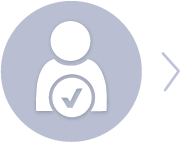 2. Contact Our Team of Rental Experts
Contact us here or click below to submit your request for a rental quote and a member of our Rental Team will review the request and will reach out to you very soon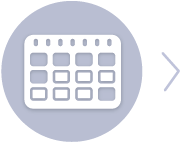 3. Select Your Rental Period & Complete Your Order
Our weekly period lasts 7 calendar days, while our monthly rental period lasts 28 calendar days
Provide your form of payment, sign the rental agreement and any other required documents, and we will ship you the unit