Aeroflex IFR4000 FOR RENT
Nav/Comm Flight Line Test Set
Order #: IFR4000-RENT2
Mfg #: IFR4000-RENT2
Call for price
Call for price
Aeroflex IFR4000 FOR RENT
Nav/Comm Flight Line Test Set
Order #: IFR4000-RENT2
Mfg #: IFR4000-RENT2
Call for price
Request a Rental Quote
Have a Question? Speak to a Transcat Rental Expert: 800.264.4059
Call for price
Availability:
Call for Availability
This product is available for shipping to the United States, Canada, and Puerto Rico only.
This item is available USED at

Special Price

$0.00

Regular Price

$14,950.00

Shop now
Product Highlights
The IFR 4000 is a compact, lightweight and weatherproof unit designed for testing ILS, VOR, Marker Beacon and VHF/UHF communications avionics systems.
The IFR 4000, with its lightweight size (under 8 lbs.), long run time battery (8 hrs) and ergonomic design, will provide the user with the most portable navigational communications ramp test set on the market today. Cockpit and bench use testing can be easily interchanged. The menu driven functionality and guided test capability make this instrument extremely easy to use. Combine these benefits with the outstanding price and the user has an instrument that delivers total value.
Accurate measurement of 121.5/243 MHz emergency beacon transmitter frequency, output power, modulation (AM). Headphone audio output to monitor swept tone
Accurate measurement of 406 MHz COSPAS/SARSAT emergency beacon transmitter frequency, output power. Decode and display of all location and user protocols
Accurate measurement of HF transmitter, frequency, output power, modulation (AM and SSB USB/LSB) receiver sensitivity
Accurate measurement of VHF/UHF transmitter, frequency, output power, modulation (AM and FM and receiver sensitivity)
Generation of ARINC 596 Selective Calling Tones
Accurate measurement of VHF/UHF antenna and or feeder SWR (Standing Wave Ratio)
Simulation of Localizer and Glideslope (CAT I, II and III) signals with variable DDM settings
Swept Localizer DDM for coupled Auto Pilot testing (Simultaneous Localizer, Glideslope and Marker signals)
Simulation of Marker Beacon, Selectable Airways (Z), Outer and Middle Marker Tones
Guided Test capability cuts down total test time
Low cost ELT option
Frequency counter provides external frequency measurement
MORSE CODE provides 1-4 characters transmitted in the VOR and ILS localizer mode
Eight or more hours of operation before recharge
Automatic power shut-down
Ergonomic design
How to Rent from Transcat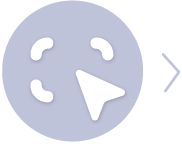 1. Select Your Rental Product
Need help selecting a unit? Try using our Product Finder or search our available units
Can't find what you are looking for? Is the rental unit you need, not available? Give us a call at 800-828-1470 or our chat feature to speak with one of our dedicated Rental Experts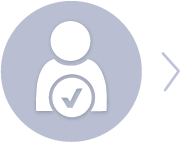 2. Contact Our Team of Rental Experts
Contact us here or click below to submit your request for a rental quote and a member of our Rental Team will review the request and will reach out to you very soon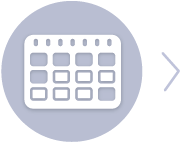 3. Select Your Rental Period & Complete Your Order
Our weekly period lasts 7 calendar days, while our monthly rental period lasts 28 calendar days
Provide your form of payment, sign the rental agreement and any other required documents, and we will ship you the unit