NH Research TEST AUTOMATION KIT FOR RENT
TESTAUTOMATION Kit for 9200, 9300,9400 Series
Order #: TEST-AUTOMATION-KIT-RENT2
Mfg #: TEST-AUTOMATION-KIT-RENT2
Call for price
Call for price
NH Research TEST AUTOMATION KIT FOR RENT
TESTAUTOMATION Kit for 9200, 9300,9400 Series
Order #: TEST-AUTOMATION-KIT-RENT2
Mfg #: TEST-AUTOMATION-KIT-RENT2



Call for price
Each Kit Includes
DB9 Y Splitter Adapter, DB9M - DB9F & DB9F - 

Networx® high performance Serial "Y" Splitter Cables are ideal for connecting serial devices to your PC. These cables, used for straight through data communications, are 100% Shielded to protect against EMI/RFI interference

National Instruments NI-9860 dual port transceiver - 

2-Port, C Series Vehicle Multiprotocol Interface Module

—The NI‑9860 is a hardware-selectable HS/FD controller area network (CAN) and/or local interconnect network (LIN) interface for developing CAN and/or LIN applications. As part of the NI‑XNET platform, the NI‑9860 works well for applications requiring high-speed manipulation of hundreds of frames and signals while taking other data acquisition measurements in the same CompactDAQ hardware platform or while performing low-level FPGA control and embedded monitoring in the same CompactRIO chassis.

National Instruments NI-XNET CAN/LIN Transceiver Cables - 

Transceiver Cables are designed to provide flexibility in connecting a bus to various devices on the PXI, CompactRIO, and CompactDAQ platforms. Each isolated cable includes the necessary transceiver for the bus type. The cables also feature termination resistors that you can enable or disable in software. You can use the NI-XNET driver to program and configure the Transceiver Cables.

National Instruments cDAQ 9184, four slots for transceiver modules and internet interface - 

In a CompactDAQ system, a chassis is connected to your PC through USB or Ethernet, and then populated with one or more conditioned I/O modules that provide direct sensor connectivity. You can synchronize the CompactDAQ Chassis to create a distributed system. CompactDAQ Controller variants are available that run a Windows or real-time OS for stand-alone operation.

Keysight E3631A 12 V, 3A or more DC Power Supply (Powers the NI cDaq chassis) - 

The E3631A triple output power supply along with three single output with dual range power supplies comprise the E3630 linear power supply series. The dual range supplies give you a high and low voltage range – the low range has the ability to source more current. Also, the dual range supplies offer 4-wire remote sense to give you a more accurate voltage reading at the load. Tests are automated using the RS232 or GPIB interface. When you need reliable power up to 200 W, consider the time-tested E3630 series.

Dell Inspiron 5000 Laptop with preinstalled NH Research Enerchron Automation software - Enerchron 2.0 test management software is a software suite ideally suited for test applications that yield extensive data over an extended period of time such as battery cycling and evaluation. It allows the creation of complex, dynamic test sequences without requiring the skills of a programmer. In addition to real-time viewing during execution, measurements are automatically archived for review and analysis after testing has been completed. Enerchron is available with NH Research's Regenerative Battery Test System (Model 9200) or can be used to control additional Battery Test Systems, NHR air-cooled electronic loads, power supplies, temperature chambers, and data acquisition devices that measure temperature and pressure.
Special Member Pricing
Buy with Calibration
Rental Instruments
Access to 100,000+ products
1,000's of instruments in stock
Product selection expertise
Application assistance
Purchase with a PO

How to Rent from Transcat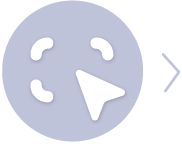 1. Select Your Rental Product
Need help selecting a unit? Try using our Product Finder or search our available units
Can't find what you are looking for? Is the rental unit you need, not available? Give us a call at 800-828-1470 or our chat feature to speak with one of our dedicated Rental Experts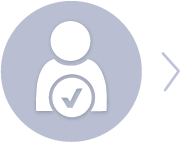 2. Contact Our Team of Rental Experts
Contact us here or click below to submit your request for a rental quote and a member of our Rental Team will review the request and will reach out to you very soon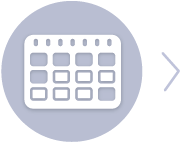 3. Select Your Rental Period & Complete Your Order
Our weekly period lasts 7 calendar days, while our monthly rental period lasts 28 calendar days
Provide your form of payment, sign the rental agreement and any other required documents, and we will ship you the unit