Newtons 4th LTD PPA1530 FOR RENT
Precision Power Analyzer 3 Phase, 10mHz to 1MHz
Order #: PPA1530-RENT2
Mfg #: PPA1530
Call for price
Call for price
Newtons 4th LTD PPA1530 FOR RENT
Precision Power Analyzer 3 Phase, 10mHz to 1MHz
Order #: PPA1530-RENT2
Mfg #: PPA1530
Call for price
Request a Rental Quote
Have a Question? Speak to a Transcat Rental Expert: 800.264.4059
Call for price
Availability:
Call for Availability
Newtons 4th LTD PPA1530 Highlights
The PPA1500 Power Analyzer offers higher performance than its sibling – the PPA500 unit, the PPA1500 series ensures that N4L power analyzers provide the optimum solution in almost any power measurement application and budget. The main differences between the PPA500 and PPA1500 Power Analyzers are that the PPA1500 features a 1Mhz Bandwidth and full graphical display, this includes harmonic bar graphs and graphical data logging. The PPA1500 Power Analyzers now features sophisticated parallel digital filtering algorithms enabling the PPA1500 to be used in various Pulse Width Modulated applications. While being only half rack width and 2U high, the PPA1500 is available in 1, 2 or 3 phase configurations and offers a level of performance normally found only in larger and more costly instruments. With modes such as "Inrush Current and "Standby Power", the PPA1500 provides fast, accurate and easy measurements in challenging environments. The PPA1500 series analyzers now have a 6 Phase 2U Rack option in which two PPA1530 units are installed on the same rack side by side, see our accessories page for more details.
0.05% Basic accuracy Frequency range DC and 10mHz to 1MHz
High precision internal shunts – Superior accuracy to any external shunt 10 millidegree phase accuracy – Necessary for low power factor applications
20 Arms (300 Apk) & 1000 Vrms (2500 Vpk) direct input Unique x10 gain mode for Standby Power measurement
1MS/s High speed sampling on all channels True real time analysis with no measurement gap
1, 2 or 3 phase versions High contrast full colour graphic display
Simple BNC connection of N4L shunts for high current applications RS232, USB, LAN, Extension and Auxiliary ports
How to Rent from Transcat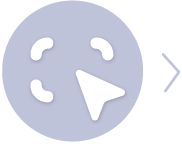 1. Select Your Rental Product
Need help selecting a unit? Try using our Product Finder or search our available units
Can't find what you are looking for? Is the rental unit you need, not available? Give us a call at 800-828-1470 or our chat feature to speak with one of our dedicated Rental Experts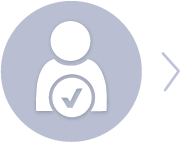 2. Contact Our Team of Rental Experts
Contact us here or click below to submit your request for a rental quote and a member of our Rental Team will review the request and will reach out to you very soon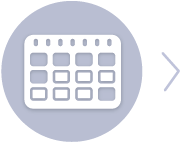 3. Select Your Rental Period & Complete Your Order
Our weekly period lasts 7 calendar days, while our monthly rental period lasts 28 calendar days
Provide your form of payment, sign the rental agreement and any other required documents, and we will ship you the unit