Mountian Engineering & Tech. ME-1005 FOR RENT
75 Ohm Coaxial Cable Simulator 100 kHz to 100 MHz, RS-232
Order #: ME-1005-RENT2
Mfg #: ME-1005
Call for price
Call for price
Mountian Engineering & Tech. ME-1005 FOR RENT
75 Ohm Coaxial Cable Simulator 100 kHz to 100 MHz, RS-232
Order #: ME-1005-RENT2
Mfg #: ME-1005
Call for price
Request a Rental Quote
Have a Question? Speak to a Transcat Rental Expert: 800.264.4059
Call for price
Availability:
Call for Availability
Mountian ME-1005 Highlights
The Mountain Engineering & Technology ME-1005 75Ω Coaxial Cable Simulator is a highly accurate, programmable filter designed to simulate the attenuation versus frequency characteristics of the 75W coaxial cable, type WECO 728A (Belden 9231) specified by ANSI and CCITT for use in high speed communications networks in the US and around the world. This same cable is also found in office buildings and industrial complexes where it forms the backbone of PBX and LAN communication systems. By simulating almost 1500ft (453km) of coaxial cable in 45ft (13.7m) increments, the ME-1005 offers a convenient and practical method of developing and testing communications equipment intended for use in these high speed networks.
Easy to use front panel controls set the ME-1005's simulated cable length displayed in Feet, Meters, or dB of Attenuation at 4 standard frequencies (in MHz): 4.2, 17.2, 22.4, and 25.9. A 75W noise mixer signal input allows interference margin testing with S/N ratios from 9dB to 20dB in accordance with CCITT G.703 while a buffered 50W oscilloscope output simplifies viewing of individual data pulses for easy mask verification. All ME-1005 functions can be computer controlled via a standard RS-232 serial port for automated test applications.
Simulates 75W Coaxial Cable
Selectable Cable Lengths
Noise Mixer Input
Convenient Front Panel Controls
How to Rent from Transcat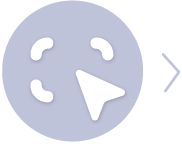 1. Select Your Rental Product
Need help selecting a unit? Try using our Product Finder or search our available units
Can't find what you are looking for? Is the rental unit you need, not available? Give us a call at 800-828-1470 or our chat feature to speak with one of our dedicated Rental Experts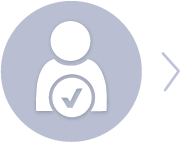 2. Contact Our Team of Rental Experts
Contact us here or click below to submit your request for a rental quote and a member of our Rental Team will review the request and will reach out to you very soon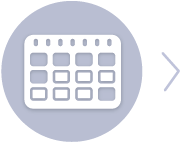 3. Select Your Rental Period & Complete Your Order
Our weekly period lasts 7 calendar days, while our monthly rental period lasts 28 calendar days
Provide your form of payment, sign the rental agreement and any other required documents, and we will ship you the unit