MadgeTech THERMOVAULT-MAX FOR RENT
Extreme Temperature Thermal Barrier for HiTemp140
Order #: THERMOVAULT-MAX-RENT1
Mfg #: THERMOVAULT-MAX-RENT1
Call for price
Call for price
MadgeTech THERMOVAULT-MAX FOR RENT
Extreme Temperature Thermal Barrier for HiTemp140
Order #: THERMOVAULT-MAX-RENT1
Mfg #: THERMOVAULT-MAX-RENT1
Call for price
Request a Rental Quote
Have a Question? Speak to a Transcat Rental Expert: 800.264.4059
Call for price
This product is available for shipping to the United States, Canada, and Puerto Rico only.
This item has NEW version starting at Shop now
Product Highlights
High Temperature Thermal Barrier Enclosure
The ThermoVault Max is an extreme, high temperature thermal barrier designed for use with MadgeTech's HiTemp140-M12, HiTemp140-FP and HiTemp140-PT data logger models. This durable enclosure is made from stainless steel with PTFE insulation. The ThermoVault Max barrier can withstand temperatures up to +400 °C in dry heat applications and +250 °C for wet applications when used with the TMAX Wet Seal Kit (sold separately).
With unparalleled time versus temperature performance, the ThermoVault Max provides a best-in-class solution for the harshest of applications. Designed to endure extreme temperature monitoring environments such as furnace profiling, geothermal down-hole recording, dry heat sterilization and oven data logging.
MadgeTech also offers a Dry Heat Sterilization Kit including the ThermoVault Max barrier, HiTemp140-M12 Data Logger and M12 Depyrogenation probe.
The ThermoVault Max is built for use in harsh applications that require extreme temperature monitoring, such as depyrogenation, food processing, oven monitoring, geothermal down-hole recording, and furnace profiling.
| | |
| --- | --- |
| Material | 316 Stainless Steel, PTFE, Silicone |
| Dimensions | 1.75 in OD x 9.6 in L (44.45 mm OD x 243.8 mm L) |
| IP Rating | IP68 rating may be obtained with seal kit installed from -60 |
How to Rent from Transcat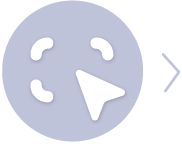 1. Select Your Rental Product
Need help selecting a unit? Try using our Product Finder or search our available units
Can't find what you are looking for? Is the rental unit you need, not available? Give us a call at 800-828-1470 or our chat feature to speak with one of our dedicated Rental Experts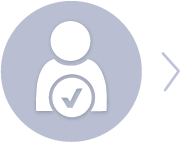 2. Contact Our Team of Rental Experts
Contact us here or click below to submit your request for a rental quote and a member of our Rental Team will review the request and will reach out to you very soon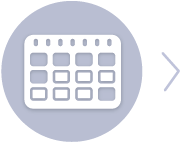 3. Select Your Rental Period & Complete Your Order
Our weekly period lasts 7 calendar days, while our monthly rental period lasts 28 calendar days
Provide your form of payment, sign the rental agreement and any other required documents, and we will ship you the unit