Konica Minolta CA-100 FOR RENT
CRT Color Analyzer Colorimeter
Order #: CA-100-RENT2
Mfg #: CA-100
Call for price
Call for price
Konica Minolta CA-100 FOR RENT
CRT Color Analyzer Colorimeter
Order #: CA-100-RENT2
Mfg #: CA-100
Call for price
Request a Rental Quote
Have a Question? Speak to a Transcat Rental Expert: 800.264.4059
Call for price
Availability:
Call for Availability
Konica Minolta CA-100 CRT Color Analyzer Highlights
For more than 10 years, the Konica Minolta CRT Color Analyzer CA-100 has set the standards for white balancing and colour control on CRT monitors for computer and broadcast displays.
With the new CRT COLOR ANALYZER CA-100Plus, Konica Minolta presents a new reference instrument with highly improved functions and accuracy to confirm its leadership in display measurement technology, while maintaining the ease of use, functionality and compatibility to the famous CA-100.
Measurement speed has been improved as well as the measuring range, which has been expanded for the low luminance range.
The CA-100Plus is characterised by its ease of use. The lightweight receptor head is simply held in front of the television or monitor and the measurement values appear immediately on the large display. A rubber lip on the receptor head minimises the effects of ambient light.
The measurement values can be displayed as luminance (cd/m2 or ftl) with standard color values (XYZ, Yxy) or color temperature (T, _uv) or RGB values. A programmable LED display additionally shows the deviation from a reference value using an analogue display.
A special highlight of the CA-100Plus is the display of the RGB values. Through a patented algorithm, the necessary conversion calculation from standard color values (XYZ, Yxy) into RGB values for a measured reference monitor allow very quick and easy white balancing.
The Konica Minolta CA-100 CRT Color Analyzer is an easy-to-use instrument for white-balance adjustment on CRT production lines, with color measurement and analyzer functions plus data-communication capabilities.
How to Rent from Transcat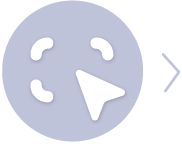 1. Select Your Rental Product
Need help selecting a unit? Try using our Product Finder or search our available units
Can't find what you are looking for? Is the rental unit you need, not available? Give us a call at 800-828-1470 or our chat feature to speak with one of our dedicated Rental Experts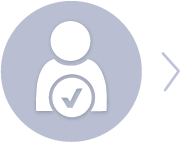 2. Contact Our Team of Rental Experts
Contact us here or click below to submit your request for a rental quote and a member of our Rental Team will review the request and will reach out to you very soon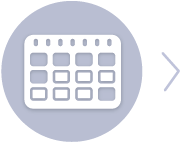 3. Select Your Rental Period & Complete Your Order
Our weekly period lasts 7 calendar days, while our monthly rental period lasts 28 calendar days
Provide your form of payment, sign the rental agreement and any other required documents, and we will ship you the unit