Keysight / Agilent N5242B-423 FOR RENT
Microwave Network Analyzer 26.5GHz,4-Port,Bias Tees
Order #: N5242B-423-RENT2
Mfg #: N5242B-423-RENT2
Call for price
Call for price
Keysight / Agilent N5242B-423 FOR RENT
Microwave Network Analyzer 26.5GHz,4-Port,Bias Tees
Order #: N5242B-423-RENT2
Mfg #: N5242B-423-RENT2
Call for price
Availability:
Call for Availability
This product is available for shipping to the United States and Canada only.
Product Highlights
N5242B PNA-X Microwave Network Analyzer, 900 Hz / 10 MHz to 26.5 GHz, 2 and 4 ports, one or two sources.
More than just a vector network analyzer, the PNA-X is the world's most integrated and flexible microwave test engine for measuring active devices such as amplifiers, mixers, and frequency converters. The hardware includes two internal signal sources, a signal combiner, S-parameter and noise receivers, pulse modulators and generators, and a set of switches and RF access points. These hardware features provide a powerful core for a broad range of linear and nonlinear measurements, all with a single set of connections to your device under test.
Simplify your test system by replacing an entire rack of equipment with one PNA-X network analyzer.
Reduce test time with the widest range of single-connection measurement applications.
Accurately test linear and nonlinear device characterization using advanced error correction.
Choose from the industry's widest range of measurement applications for speed, accuracy, and ease of use in advanced RF test.
Accelerate insight into component behavior using a multitouch display and intuitive user interface.
Special Member Pricing
Buy with Calibration
Rental Instruments
Access to 100,000+ products
1,000's of instruments in stock
Product selection expertise
Application assistance
Purchase with a PO

How to Rent from Transcat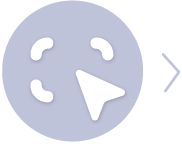 1. Select Your Rental Product
Need help selecting a unit? Try using our Product Finder or search our available units
Can't find what you are looking for? Is the rental unit you need, not available? Give us a call at 800-828-1470 or our chat feature to speak with one of our dedicated Rental Experts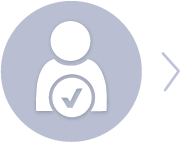 2. Contact Our Team of Rental Experts
Contact us here or click below to submit your request for a rental quote and a member of our Rental Team will review the request and will reach out to you very soon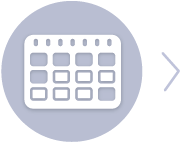 3. Select Your Rental Period & Complete Your Order
Our weekly period lasts 7 calendar days, while our monthly rental period lasts 28 calendar days
Provide your form of payment, sign the rental agreement and any other required documents, and we will ship you the unit