Keysight E4438C FOR RENT
ESG Vector Signal Generator 250 KHz to 6GHz
Order #: E4438C-RENT2
Mfg #: E4438C
Call for price
Call for price
ESG Vector Signal Generator 250 KHz to 6GHz
Order #: E4438C-RENT2
Mfg #: E4438C
Call for price
Availability:
Call for Availability
Keysight E4438C Highlights
The E4438C ESG vector signal generator combines outstanding RF performance and sophisticated baseband generation to deliver calibrated test signals at baseband, IF, and RF frequencies up to 6 GHz. Offering an internal baseband generator with arbitrary waveform and real-time I/Q capabilities, ample waveform playback and storage memory, and a wide RF modulation bandwidth, the E4438C ESG is equipped to test today's complex wireless systems and their components.
The E4438C ESG is an adaptable platform with optional capabilities to customize the instrument for baseband and RF test applications ranging from simple distortion test and general purpose troubleshooting to baseband coding algorithm development, advanced transceiver design verification, and high volume manufacturing. Its modular architecture makes it easy to configure the instrument with the level of performance and signal creation capability you need today with the option to upgrade in the future.
Migrate to the new MXG X-Series signal generator and generate true performance The new MXG exceeds the ESG's performance in every category- power, ACPR, EVM, phase noise, bandwidth and memory depth- and offers a wider range of signal simulation with both real-time and arbitrary waveform generation capabilities.
Signal characteristics
250 kHz to 1, 2, 3,4, or 6 GHz
+17 dBm output power
<-134 dBc phase noise at 1 GHz and 20 kHz offset typical
Modulation and sweep
AM, FM, øM, and pulse
ASK, FSK, MSK, PSK, QAM, custom I/Q
Step, or list, frequency and power
Baseband generation and signal creation
80 MHz dual mode internal baseband generator: arbitrary waveform and real-time I/Q
64 MSa playback memory and 1 GSa storage
Create reference signals: LTE, HSPA+, WiMAX™, WLAN, DVB-H, GPS/GNSS, MATLAB and more - Signal Studio Multi-channel baseband generation with N5102A Digital I/O, MIMO fading and RF to RF fading with PXB
Baseband Generator and Channel Emulator
Automation and communication interface
10BaseT LAN and GPIB
SCPI and IVI-COM drivers
Backwards compatible with ESG, PSG and 8648 signal generators
Special Member Pricing
Buy with Calibration
Rental Instruments
Access to 100,000+ products
1,000's of instruments in stock
Product selection expertise
Application assistance
Purchase with a PO

How to Rent from Transcat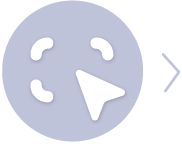 1. Select Your Rental Product
Need help selecting a unit? Try using our Product Finder or search our available units
Can't find what you are looking for? Is the rental unit you need, not available? Give us a call at 800-828-1470 or our chat feature to speak with one of our dedicated Rental Experts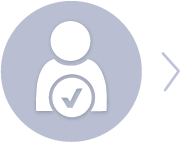 2. Contact Our Team of Rental Experts
Contact us here or click below to submit your request for a rental quote and a member of our Rental Team will review the request and will reach out to you very soon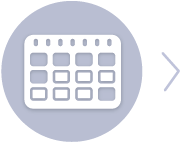 3. Select Your Rental Period & Complete Your Order
Our weekly period lasts 7 calendar days, while our monthly rental period lasts 28 calendar days
Provide your form of payment, sign the rental agreement and any other required documents, and we will ship you the unit