Keysight / Agilent B1517A FOR RENT
High Resolution Source Monitor Module for B1500A system
Order #: B1517A-RENT2
Mfg #: B1517A-RENT2
Call for price
Call for price
Keysight / Agilent B1517A FOR RENT
High Resolution Source Monitor Module for B1500A system
Order #: B1517A-RENT2
Mfg #: B1517A-RENT2



Call for price
Availability:
Call for Availability
Product Highlights
The Source/Measure Units (SMUs) are the key measurement modules of Keysight B1500A Semiconductor Device Parameter Analyzer. The SMUs integrate voltage/current source and measurement capabilities into a module, and it enables accurate DC current-voltage (IV) measurement with down to fA / µV resolution. The low current measurement performance can be expanded down to sub-fA level by the optional ASU (Atto sense switch unit) if you need more measurement performance. The SMU can also perform the Quasi-Static Capacitance-Voltage (QS-CV) measurement. It is a measurement method to obtain low frequency CV characteristics, and it is important to characterize the surface state of the gate of transistor as well as high frequency CV. Keysight B1500A enables accurate QS-CV measurement with the leak current compensation.
Along with analysis and data management capability of EasyEXPERT software, it is very powerful and useful to perform characterization for semiconductor, nano devices such as carbon nanotube (CNT) and carbon nanowire (CNW), active/passive component, material and any electric devices that require accurate and precise voltage/current measurement.
Range up to 100 V/0.1 A with 4-quadrant operation
Minimum measurement resolution 1 fA/0.5 µV
Optional ASU (atto-sense and switch unit) for 100
aAresolution and IV/CV switching capability
4-quadrant source and measurement capabilities in the range of 0.1 fA - 1 A / 0.5 µV - 200 V for accurate current-voltage (IV) characterization
Spot, sweep, pulse and sampling measurement capabilities for various measurements
Minimum sampling measurement interval 100 µs and minimum pulse width 500 µs
Quasi-Static Capacitance-Voltage (QS-CV) measurement with leak current compensation
Special Member Pricing
Buy with Calibration
Rental Instruments
Access to 100,000+ products
1,000's of instruments in stock
Product selection expertise
Application assistance
Purchase with a PO

How to Rent from Transcat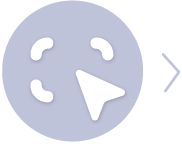 1. Select Your Rental Product
Need help selecting a unit? Try using our Product Finder or search our available units
Can't find what you are looking for? Is the rental unit you need, not available? Give us a call at 800-828-1470 or our chat feature to speak with one of our dedicated Rental Experts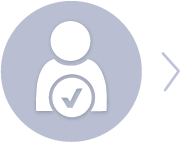 2. Contact Our Team of Rental Experts
Contact us here or click below to submit your request for a rental quote and a member of our Rental Team will review the request and will reach out to you very soon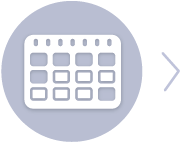 3. Select Your Rental Period & Complete Your Order
Our weekly period lasts 7 calendar days, while our monthly rental period lasts 28 calendar days
Provide your form of payment, sign the rental agreement and any other required documents, and we will ship you the unit