Keysight / Agilent 8720C FOR RENT
Microwave Vector Network Analyz (VNA),50MHz-20GHz,2-Port
Order #: 8720C-RENT2
Mfg #: 8720C-RENT2
Call for price
Call for price
Keysight / Agilent 8720C FOR RENT
Microwave Vector Network Analyz (VNA),50MHz-20GHz,2-Port
Order #: 8720C-RENT2
Mfg #: 8720C-RENT2
Call for price
Availability:
Call for Availability
Product Highlights
Fast-sweeping built-in synthesized source with optional 1 Hz frequency resolution
Integrated switching test set measures all four S-parameters with a single connection
Vector accuracy enhancement
Optional time domain capability computes and displays response versus time or distance
Optional solid state switch allows simultaneous measurement of forward and reverse parameters and continuous update for all four s-parameters as required for two-part error correction
Productivity is enhanced with pass/fail testing, direct printer/plotter output of results, advanced marker functions, and save/recall of test configurations.
Two independent display channels for simultaneous measurement of reflection and transmission characteristics
Description
The Keysight 8720C vector network analyzer characterizes RF and microwave components down to 50 MHz and up to 20 GHz. This analyzer includes a fast-sweeping synthesized source, S-parameter test set, tuned receiver, and large color display in a single package. The Keysight 8720C is an ideal choice for cost- and space-conscious engineers in research and development, manufacturing, incoming inspection, or quality assurance.
Special Member Pricing
Buy with Calibration
Rental Instruments
Access to 100,000+ products
1,000's of instruments in stock
Product selection expertise
Application assistance
Purchase with a PO

How to Rent from Transcat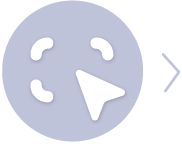 1. Select Your Rental Product
Need help selecting a unit? Try using our Product Finder or search our available units
Can't find what you are looking for? Is the rental unit you need, not available? Give us a call at 800-828-1470 or our chat feature to speak with one of our dedicated Rental Experts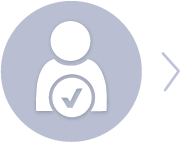 2. Contact Our Team of Rental Experts
Contact us here or click below to submit your request for a rental quote and a member of our Rental Team will review the request and will reach out to you very soon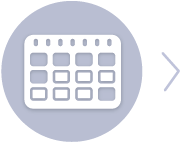 3. Select Your Rental Period & Complete Your Order
Our weekly period lasts 7 calendar days, while our monthly rental period lasts 28 calendar days
Provide your form of payment, sign the rental agreement and any other required documents, and we will ship you the unit