Keysight 89410A FOR RENT
Network Analyzer 300 KHz to 1.3 GHz
Order #: 89410A-RENT2
Mfg #: 89410A
Call for price
Call for price
Network Analyzer 300 KHz to 1.3 GHz
Order #: 89410A-RENT2
Mfg #: 89410A
Call for price
Request a Rental Quote
Have a Question? Speak to a Transcat Rental Expert: 800.264.4059
Call for price
Availability:
Call for Availability
This item is available USED at

Call for price

Shop now
Keysight 89410A Highlights
The Keysight 89410A covers a frequency range of dc to 10 MHz and offers an optional second channel. The second channel makes it possible to measure frequency response or perform vector network analysis, and the built-in math functions facilitate measurement calibration and correction. Two-channel statistical measurements such as cross-correlation and coherence can also be made.
The 89410A provides a flexible source for circuit stimulation. Sinewaves, periodic chirps (sinewave sweeps), and pseudo-random noise are available, along with user-definable arbitrary waveforms. The arbitrary waveforms operate on a block of up to 4096 complex points. Any of these signals can be used as a stimulus while spectrum measurements are made elsewhere in the circuit. Source level and dc offset of the pattern are all controllable by the user.
DC to 10 MHz frequency range
Optional second channel
Accurate two channel statistical measurements such as cross-correlation and coherence
Flexible source for circuit stimulation
Sine, periodic chirp, pseudo-random noise, and arbitrary source
Opt 080=3GPP W-CDMA, incl Code Domain Pwr. AY7=2nd Input CH; AY9=Extend Time Capture to 1Msample; AYA=Vector Mod. Analysis; AYB=Waterfall and Spectrogram
How to Rent from Transcat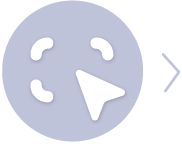 1. Select Your Rental Product
Need help selecting a unit? Try using our Product Finder or search our available units
Can't find what you are looking for? Is the rental unit you need, not available? Give us a call at 800-828-1470 or our chat feature to speak with one of our dedicated Rental Experts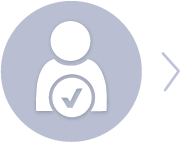 2. Contact Our Team of Rental Experts
Contact us here or click below to submit your request for a rental quote and a member of our Rental Team will review the request and will reach out to you very soon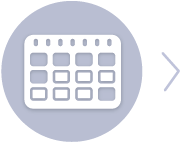 3. Select Your Rental Period & Complete Your Order
Our weekly period lasts 7 calendar days, while our monthly rental period lasts 28 calendar days
Provide your form of payment, sign the rental agreement and any other required documents, and we will ship you the unit