Keysight 8497K FOR RENT
Programmable Attenuator 26.5 GHz, 90 dB, 10 dB steps
Order #: 8497K-RENT2
Mfg #: 8497K
Call for price
Call for price
Programmable Attenuator 26.5 GHz, 90 dB, 10 dB steps
Order #: 8497K-RENT2
Mfg #: 8497K
Call for price
Availability:
Call for Availability
This item has NEW version starting at Shop now
Keysight 8497K Highlights
The Keysight 8497K, dc to 26.5 GHz programmable step attenuator, offers exceptional repeatability and reliability. Attenuation is provided in 10 dB steps from 0 to 90 dB. Precision gold-plated leaf springs ensure long life (over 5 million cycles) and very high attenuator repeatability (typically 0.01 dB). To improve measurement accuracy, NIST traceable data (SWR and attenuation) is available as Option UK6. A maximum switching time of 20 ms (including contact settling) speeds automatic testing. Custom step attenuator/switch combinations are possible. The Keysight 11716A/B/C interconnect kits provide quick connection of Keysight 8494/5/6/7 1 dB and 10 dB step attenuators in series for greater dynamic range with 1 dB steps.
Superior RF Performance
Frequency range: dc to 26.5 GHz
Insertion loss at 0 dB: 0.4 dB + 0.09 dB/GHz
Maximum SWR: 1.25 to 6 GHz, 1.45 to 12.4 GHz, 1.6 to 18 GHz, 1.8 to 26.5 GHz
Repeatability and Life Span
Repeatability life: 0.03 dB max to 18 GHz, ±0.05 dB max to 26.5 GHz 5 million cycles per section (typical)
5 million cycles per section
Power Handling
Maximum RF input power: 1 W (average), 100 W (peak)
Connector type: 3.5 mm female
Programming connector: 12-pin Viking, optional 14-pin DIP
Option 004: APC-3.5mm (f) Connector
Special Member Pricing
Buy with Calibration
Rental Instruments
Access to 100,000+ products
1,000's of instruments in stock
Product selection expertise
Application assistance
Purchase with a PO

How to Rent from Transcat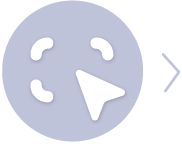 1. Select Your Rental Product
Need help selecting a unit? Try using our Product Finder or search our available units
Can't find what you are looking for? Is the rental unit you need, not available? Give us a call at 800-828-1470 or our chat feature to speak with one of our dedicated Rental Experts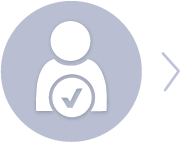 2. Contact Our Team of Rental Experts
Contact us here or click below to submit your request for a rental quote and a member of our Rental Team will review the request and will reach out to you very soon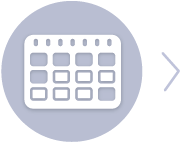 3. Select Your Rental Period & Complete Your Order
Our weekly period lasts 7 calendar days, while our monthly rental period lasts 28 calendar days
Provide your form of payment, sign the rental agreement and any other required documents, and we will ship you the unit