Keysight 8340A FOR RENT
Signal Generator
Order #: 8340A-RENT2
Mfg #: 8340A
Call for price
Call for price
Order #: 8340A-RENT2
Mfg #: 8340A



Call for price
Availability:
Call for Availability
Keysight 8340A Highlights
The 8340A Synthesized Sweep Generator delivers the combined high-performance of a synthesizer and a broadband sweep oscillator in one instrument that is complete controllable via the HP Interface Bus (HP-IB). This efficient combination of performance and versatility is ideal for manual or automatic test systems and in many cases enables the unit to replace a sweep oscillator, a frequency counter, an RF synthesizer and a microwave synthesizer. Delivers the combined performance of a synthesizer and broadband sweep generator in one Instrument that is controlled by HP-IB bus. Ideal for both manual and automatic test systems Frequency Range: 10MHz to 26.5GHz Resolutions: 1 to 4Hz depending on frequency Low Spurious and phase noise 100 ns pulse width capability Provides pulse and AM modulation Sweep capabilities from 100 Hz to full frequency range. Calibrated output of +10 dBm to -110 dBm Ideal for use with network analyzer systems.
Delivers the combined performance of a synthesizer and broadband sweep generator in one instrument that is controlled by HP-IB bus
Ideal for both manual and automatic test systems
Frequency range of 10 MHz to 26.5 GHz
Resolutions: 1-4 Hz depending on frequency
Low Spurious and phase noise
100 ns pulse width capability
Provides pulse and AM modulation
Sweep capabilities from 100 Hz to full frequency range
Calibrated output of +10 dBm to -110 dBm
Ideal for use with network analyzer systems
Special Member Pricing
Buy with Calibration
Rental Instruments
Access to 100,000+ products
1,000's of instruments in stock
Product selection expertise
Application assistance
Purchase with a PO

How to Rent from Transcat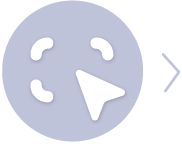 1. Select Your Rental Product
Need help selecting a unit? Try using our Product Finder or search our available units
Can't find what you are looking for? Is the rental unit you need, not available? Give us a call at 800-828-1470 or our chat feature to speak with one of our dedicated Rental Experts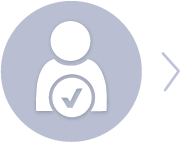 2. Contact Our Team of Rental Experts
Contact us here or click below to submit your request for a rental quote and a member of our Rental Team will review the request and will reach out to you very soon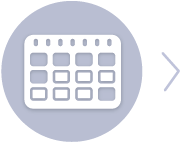 3. Select Your Rental Period & Complete Your Order
Our weekly period lasts 7 calendar days, while our monthly rental period lasts 28 calendar days
Provide your form of payment, sign the rental agreement and any other required documents, and we will ship you the unit