Keysight 3730B FOR RENT
RF Down Converter 0.7 - 14.5 GHz
Order #: 3730B-RENT2
Mfg #: 3730B
Call for price
Call for price
RF Down Converter 0.7 - 14.5 GHz
Order #: 3730B-RENT2
Mfg #: 3730B
Call for price
Request a Rental Quote
Have a Question? Speak to a Transcat Rental Expert: 800.264.4059
Call for price
Availability:
Call for Availability
Keysight 3730B Highlights
The Keysight 3730B Down Converter and plug-in RF modules (sold separately) provide RF to IF conversion and RF test capabilities for Microwave Link Analyzers (MLA's). The 0.7 to 14.5GHz RF range of the Keysight Agilent HP 3730B is accommodated by a series of local oscillator plug-ins, allowing easy tuning to the desired operating frequency. The Keysight Agilent HP 3730B has dual IF capability which allows the Down Converter to interface with single 70MHz IF or dual 70/140 MHz IF MLAs, or with wideband demodulators when white noise loading. A tracking AFC and recovered sweep facility causes the local oscillator in the Keysight Agilent HP 3730B to track the incoming swept RF signal, thus almost eliminating the swept component of the IF signal. This feature is particularly useful in wideband applications. It allows the Down Converter to be used in conjunction with an Up Converter and a conventional MLA to perform RF to RF measurements over bandwidths of up to 250 MHz.
RF to IF Frequency Conversion
1.7 to 14.5 GHZ Frequency Range (depending on plug-in used)
Extends test capability of 70 or 140 MHz Output
OPT 010: 25 dB Fixed Gain Amplifier with 30 dB (10 dB step) Attenuator
How to Rent from Transcat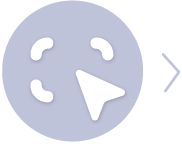 1. Select Your Rental Product
Need help selecting a unit? Try using our Product Finder or search our available units
Can't find what you are looking for? Is the rental unit you need, not available? Give us a call at 800-828-1470 or our chat feature to speak with one of our dedicated Rental Experts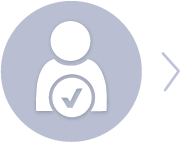 2. Contact Our Team of Rental Experts
Contact us here or click below to submit your request for a rental quote and a member of our Rental Team will review the request and will reach out to you very soon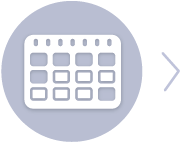 3. Select Your Rental Period & Complete Your Order
Our weekly period lasts 7 calendar days, while our monthly rental period lasts 28 calendar days
Provide your form of payment, sign the rental agreement and any other required documents, and we will ship you the unit