Keithley 195A FOR RENT
Digital Multimeter
Order #: 195A-RENT2
Mfg #: 195A
Call for price
Call for price
Order #: 195A-RENT2
Mfg #: 195A
Call for price
Request a Rental Quote
Have a Question? Speak to a Transcat Rental Expert: 800.264.4059
Call for price
Availability:
Call for Availability
Keithley 195A Highlights
The Model 195A Digital Multimeter is a fully programmable instrument with 5½ digit resolution. In standard configuration, the Model 195A is capable of DC voltage measurements between 100nV and 1000V on six ranges, 2-terminal and 4-terminal resistance measurements between 100µΩ and 20MΩ on seven ranges and temperature measurements in the range of -220°C and +630°C and between -360°F and + 1100°F. The instrument is designed to work with platinum RTD probes, a factor which contributes to high accuracy. With the optional Model 1950 ACV and AC and DC current option installed, the Model 195A can make TRMS AC voltage measurements between 1/A/ and 700V on five ranges, TRMS AC current measurements between 1nA and 2A on five ranges and DC current measurements between 100pA and 2A on six ranges. The versatility of the Model 195A DMM is further enhanced by the inclusion of a standard IEEE-488 interface. A highlight of Model 195A operation is its digital calibration feature which allows the user to easily perform calibration from the front panel.
1.2 MODEL 195A FEATURES Some important Model 195A features include
Standard IEEE-488 Interface. A standard IEEE-488 interface allows the Model 195A to be programmed from a system controller; readings may also be transmitted over the bus to other instrumentation in the talk-only mode
Front Panel Programs. Numerous internal programs to control various operating modes such as digital calibration and IEEE-488 parameters are easily entered from the front panel.
Non-Volatile (NV) RAM Storage. A non-volatile RAM stores calibration constants, certain IEEE operating parameters, and line frequency values even when the power is turned off.
Digital Calibration. The Model 195A may be easily calibrated by applying an appropriate calibration signal and running the front panel calibration program or by commanding it over the bus. The calibration level may be at full range, or at some value entered from the front panel or over the IEEE bus.
Data Storage. A data storage buffer is included to allow up to 100 readings to be internally stored at a user-selected rate. The buffer may be read and controlled from the front panel or over the IEEE-488 bus. In the talk-only mode, the output rate can also be programmed.
Front and Rear Panel Input Terminals. Input terminals are duplicated on the front and rear panels to allow easy connections in both bench and rack-mounted situations. The selected set of inputs is controlled by the rear panel sw'itch.
Trigger Input and Output. The Model 195A may be triggered to take readings by applying an external trigger pulse or by pushing a front panel button. A separate output pulse, which is active w'hen the instrument completes a reading, is also available on the rear panel.
Auto Ranging. The Model 195A includes a fast auto ranging feature for easier measurements.
Front Panel Zero. A single front panel zero control allows the user to store a separate zero offset for each measuring function.
Filtering. Digital filtering is selectable from the front panel or bus.
How to Rent from Transcat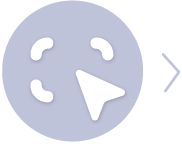 1. Select Your Rental Product
Need help selecting a unit? Try using our Product Finder or search our available units
Can't find what you are looking for? Is the rental unit you need, not available? Give us a call at 800-828-1470 or our chat feature to speak with one of our dedicated Rental Experts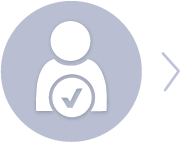 2. Contact Our Team of Rental Experts
Contact us here or click below to submit your request for a rental quote and a member of our Rental Team will review the request and will reach out to you very soon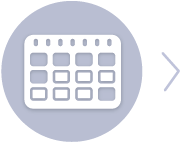 3. Select Your Rental Period & Complete Your Order
Our weekly period lasts 7 calendar days, while our monthly rental period lasts 28 calendar days
Provide your form of payment, sign the rental agreement and any other required documents, and we will ship you the unit