High Voltage Inc HVA60 FOR RENT
VLF HiPot,62kV
Order #: HVA60-RENT1
Mfg #: HVA60-RENT1
Call for price
Call for price
High Voltage Inc HVA60 FOR RENT
Order #: HVA60-RENT1
Mfg #: HVA60-RENT1
Call for price
Availability:
Call for Availability
This product is available for shipping to the United States, Canada, and Puerto Rico only.
Product Highlights
The HVA60 VLF/DC Hipot Tester model is the instrument of choice when customers require a single instrument that can test the full range of Medium Voltage cables available - that is 35kV rated cables and below. This very popular, single piece instrument is widely used on long 35/33kV cable systems found in electrical utilities, wind and solar farms, etc.
The HVA60's portable design has a total weight equivalent to just one piece of many two piece VLF 60kV units available on the market. In addition, setting up the HVA60 instrument is simple with no cumbersome interconnects between various modules that make up a typical two-piece design.
Having both VLF AC and DC outputs, the HVA60 is not simply a high voltage instrument for testing MV cables, the unit can also be used for testing Vacuum bottles, cable jackets/sheaths, rotating machines, transformers, switchgear, etc. Test reports are downloaded to the instrument's internal memory or to a USB flash drive.
As with all HVA units, fully automatic test sequences, digital RMS metering, and integrated storage of test results make the HVA60 a top seller.
Features
Test your 35kV below MV cable systems.
Single Piece Design
Weighs only 126 lbs / 57kg
Perform tests fully automatically
Real time oscilloscope display
Insulation Resistance & Cap. measurement
RMS Metering of Current and Voltage
Output Frequency optimization
Internal Storage of Test Reports
Download to PC and / or USB flash drive
Unlimited duty cycle
Bright backlit LCD display
Power supply immunity and independence
Low maintenance, oil-free design
HVA Control Center - User friendly software for immediate, professional detailed reporting and setup
Output Modes
VLF 44kVrms / 62kVpk output
DC ±60kV
VLF Sinewave / Squarewave & DC outputs
Cable Jacket / Sheath testing
Vacuum bottle testing
Fault Conditioning / Fault Trip
Load independent output waveform
Safety
Remote interlock "kill switch" and HV status indication
12kV power frequency voltage feedback protection
Integrated internal discharge of DUT
Short circuit detection
Local Emergency off button
Flashover voltage detection
Special Member Pricing
Buy with Calibration
Rental Instruments
Access to 100,000+ products
1,000's of instruments in stock
Product selection expertise
Application assistance
Purchase with a PO

Power Supply/Input Voltage:
110 to 240V AC ±10% (50/60Hz)
Input Power Requirements:
1.5kVA
Rated Max Output Voltage:
Sinusoidal RMS/Peak
44kV / 62kV
Squarewave
60kV
DC
±60kV
Rate Max Output Current:
Sinusoidal RMS
26mA
DC/Squarewave
40mA
Output Frequency (default 0.1Hz):
0.01Hz to 0.1Hz adjustable small increment of 0.01Hz (10 frequencies)
Frequency Optimization:
Yes
Maximum Output Load Capability @ MAXIMUM voltage and frequency:
1 µF, *10,000ft, and *3km
Maximum Output Load Capability @ REDUCED voltage and/or frequency:
10 µF, *50,000ft, *15km
Metering:
Voltage
0.1kV Resolution ±1% Accuracy
Current
1 µA Resolution ±1% Accuracy
Capacitance
0.1 nF to 20 µF Range
Resistance
0.1MΩ to 20GΩ Range
Timing
Included and integrated
Fast Arc/Flashover
Detection included and integrated
Waveform
Real time oscilloscope display of actual output voltage waveform
Output Mode (all load independent & symmetrical):

VLF AC Sinewave
VLF AC Squarewave
DC (both Positive and Negative Polarity)
Fault Condition Mode / Fault Trip Mode
Vacuum Bottle Test Mode (DC) - optional
Cable Jacket / Sheath Test Mode

Output Duty:
Continuous
Computer Interface:

RS232 Standard, USB Flash Memory Download Module (optional)
HVA Control Center Software included with every HVA instrument

Memory / Test Record Storage:
Built in Memory
50 Test Records
USB Flash Drive
Unlimited (see options)
No. of programmable Automatic Test Sequences:
40
Standard HV Test Lead Cable Included:
15ft / 4.5m
Weight:
126 lbs / 57 kg
Dimensions:
Imperial (inches)
18 x 13.5 x 20.5"
Metric (mm)
450 x 340 x 520 mm
Environmental:
Storage
-13°F to 158°F / -25°C to 70°C
Operating
23°F to 113°F / -5°C to +45°C
Humidity
85% RH non-condensing
* Based on typical MV cable. 100pf/ft or 330 pF/m
Note: Due to continuous development, the information may change without notice.
How to Rent from Transcat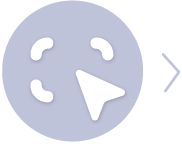 1. Select Your Rental Product
Need help selecting a unit? Try using our Product Finder or search our available units
Can't find what you are looking for? Is the rental unit you need, not available? Give us a call at 800-828-1470 or our chat feature to speak with one of our dedicated Rental Experts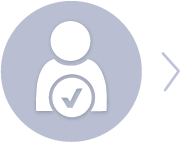 2. Contact Our Team of Rental Experts
Contact us here or click below to submit your request for a rental quote and a member of our Rental Team will review the request and will reach out to you very soon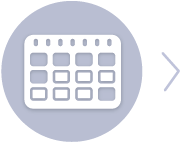 3. Select Your Rental Period & Complete Your Order
Our weekly period lasts 7 calendar days, while our monthly rental period lasts 28 calendar days
Provide your form of payment, sign the rental agreement and any other required documents, and we will ship you the unit