General Radio 1482F FOR RENT
Standard Inductor
Order #: 1482F-RENT2
Mfg #: 1482F
Call for price
Call for price
General Radio 1482F FOR RENT
Order #: 1482F-RENT2
Mfg #: 1482F
Call for price
Request a Rental Quote
Have a Question? Speak to a Transcat Rental Expert: 800.264.4059
Call for price
Availability:
Call for Availability
General Radio 1482F Highlights
The GenRad 1482 Standard Inductors are the standard of choice in metrology labs. Used today by national metrology institutes and primary standards bodies around the world, these inductors have no peer or equivlent.
IET continues to produce the 1482 standard inductors to the same exacting specs as General Radio. These standard inductors are accurate, highly stable standards of self inductance for use as a low frequency reference of working standard in the laboratory.
Records extending over 30 years, including those of standard inductors that traveled to national laboratories in several countries for calibration, show long-term stability well within ±0.01%.
Each standard inductor is a uniformly wound toroid on a ceramic core. It has a negligible external magnetic field and hence essentially no pickup from external fields. The inductor is resiliently supported in a mixture of ground cork and silica gel, after which the whole assembly is cast with potting compound into a cubical aluminum case.
Sizes of 500 µH and above have three terminals, two for the inductor leads and the third connected to the case, to provide either a two- or three terminal standard. The 50-, 100-, and 200 µH sizes have three additional terminals for the switching used to minimize connection errors.
For comparing other inductors with these standards, the 1689 or 1693 Digibridge is recommended.
Stable within ±0.01% per year
18 Models values from 1 µH to 10 H
Low, known temperature coefficient
Calibration accredited to ISO-17025 included
Minimized connection errors
Toroidal - free from external fields
How to Rent from Transcat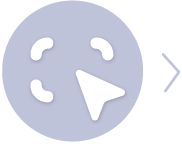 1. Select Your Rental Product
Need help selecting a unit? Try using our Product Finder or search our available units
Can't find what you are looking for? Is the rental unit you need, not available? Give us a call at 800-828-1470 or our chat feature to speak with one of our dedicated Rental Experts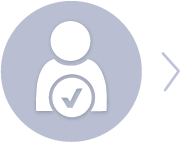 2. Contact Our Team of Rental Experts
Contact us here or click below to submit your request for a rental quote and a member of our Rental Team will review the request and will reach out to you very soon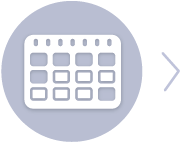 3. Select Your Rental Period & Complete Your Order
Our weekly period lasts 7 calendar days, while our monthly rental period lasts 28 calendar days
Provide your form of payment, sign the rental agreement and any other required documents, and we will ship you the unit