General Radio 1409K FOR RENT
Standard Capacitor 0.005 uF
Order #: 1409K-RENT2
Mfg #: 1409K
Call for price
Call for price
General Radio 1409K FOR RENT
Standard Capacitor 0.005 uF
Order #: 1409K-RENT2
Mfg #: 1409K
Call for price
Request a Rental Quote
Have a Question? Speak to a Transcat Rental Expert: 800.264.4059
Call for price
Availability:
Call for Availability
General Radio 1409K Highlights
The GenRad 1409 Standard Capacitor is series of highly stable, cost-effective capacitance standards. With a low temperature coefficient and low losses, these standard capacitors come in a wide range of capacitance values from 1 nF - 1,000 µF.
From 1 nF to 1 µF, the standard capacitors are constructed with silvered-mica and foil for use as two- or three-terminal lab standard. From 1 µF to 10 µF the units are made of hermetically sealed polystyrene for 10 _F.
Typical capacitors, observed over decades, have shown random fluctuations of less than + 0.01% in measured capacitance with no evidence of systemic drift.
The elements used in 1409 Standard Capacitors are selected for low dissipation factor and are stabilized by heat cycling. They are housed in cast aluminum cases, along with silica gel which provides continuous desiccation. These cases are sealed with high-temperature wax. A well is provided in the wall of the case for insertion of a dial-type thermometer. Three jack-top binding posts are provided on the top of the case, and removable banana plugs on the bottom, for convenient parallel connection without error, three jack-top binding posts are provided on the top case, with removable plugs on the bottom.
Values 0.001 µF (100 nF) to 1000 µF
Stability as good as ±0.01 %/year
Two-to-five terminal configuration, depending on model
How to Rent from Transcat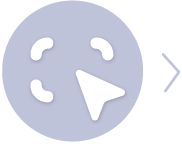 1. Select Your Rental Product
Need help selecting a unit? Try using our Product Finder or search our available units
Can't find what you are looking for? Is the rental unit you need, not available? Give us a call at 800-828-1470 or our chat feature to speak with one of our dedicated Rental Experts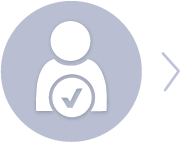 2. Contact Our Team of Rental Experts
Contact us here or click below to submit your request for a rental quote and a member of our Rental Team will review the request and will reach out to you very soon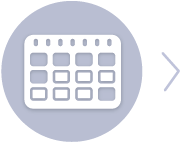 3. Select Your Rental Period & Complete Your Order
Our weekly period lasts 7 calendar days, while our monthly rental period lasts 28 calendar days
Provide your form of payment, sign the rental agreement and any other required documents, and we will ship you the unit