FW Bell 5180 FOR RENT
RoHS Gaussmeter w/Domestic AC Adapter,Transverse
Order #: 5180-RENT1
Mfg #: 5180-RENT1
Call for price
Call for price
RoHS Gaussmeter w/Domestic AC Adapter,Transverse
Order #: 5180-RENT1
Mfg #: 5180-RENT1
Call for price
This product is available for shipping to the United States, Canada, and Puerto Rico only.
This item has NEW version starting at Shop now
Product Highlights
The FW Bell 5180 Gauss Meter reflects the most recent design in magnetic measuring equipment. It utilizes digital signal processing technology, a world first, along with a dynamic probe correction which allows measurements from 0 - 30 kG with a basic accuracy of 1.1%. Applications with these CE compliant meters can range from sensitive laboratory environments to rugged industrial settings. User prompts on the custom formatted LCD allow fast, simple push button operation. The 5180 Gauss Meter includes a US AC adapter. The 5180 also features a corrected analog output (±3V FS) and a USB communication port (1 sample/second).
The 5100 Series allows the user to choose between Gauss, Tesla, or Ampere/meter readings. This series also features an auto-zeroing function, auto range, relative mode, and min./max./peak hold. 5100 Series Gauss Meters include a built-in software that eliminates the need for complex calibration procedures. The custom-formatted LCD user prompts facilitate ease of operation.
Transverse Probes and Zero Gauss Chamber
The Best Accuracy in its class
Universal Serial Bus Interface
The only handheld instrument utilizing DSP (Digital Signal Processing)
Optional Axial Probe Available
Available Programming Software
Utilizes 4 AA Batteries
Battery Life of 20 hours
Each Unit Includes
4" Transverse Probe (STD18-0404 and Domestic AC Adapter
Zero gauss chamber
Instruction Manual
Batteries
Carrying case
Manufacturer Certificate
Special Member Pricing
Buy with Calibration
Rental Instruments
Access to 100,000+ products
1,000's of instruments in stock
Product selection expertise
Application assistance
Purchase with a PO

Gauss Meter Parameter
Value
Model
5180
Basic DC Accuracy
1.1%
Update Rate

Display: 4 readings/second
Analog: 100K samples/second

Frequency
DC-25 kHz
Measuring Range
1G (low-field probe only) - 30kG
Resolution
1 mG - 10 G
Display
LCD
Digits
3.67
Readings
Gauss, Tesla, Amps/Meter
Analog Output
± 3 V FS
Communication Port
USB (1 sample/second)
Operating Temperature
0°C to 50°C (32°F to 122°F)
Storage Temperature
-25°C to 70°C (-13°F to 158°F)
Size
6.9" x 3.9" x 1.44"
Power
4 AA batteries
How to Rent from Transcat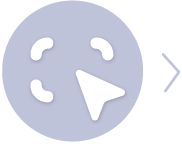 1. Select Your Rental Product
Need help selecting a unit? Try using our Product Finder or search our available units
Can't find what you are looking for? Is the rental unit you need, not available? Give us a call at 800-828-1470 or our chat feature to speak with one of our dedicated Rental Experts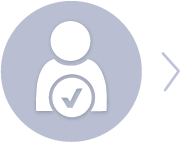 2. Contact Our Team of Rental Experts
Contact us here or click below to submit your request for a rental quote and a member of our Rental Team will review the request and will reach out to you very soon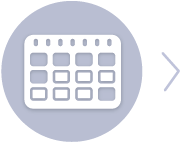 3. Select Your Rental Period & Complete Your Order
Our weekly period lasts 7 calendar days, while our monthly rental period lasts 28 calendar days
Provide your form of payment, sign the rental agreement and any other required documents, and we will ship you the unit