Fluke Networks DSX-8000 FOR RENT
2GHz DSX Cable Analyzer
Order #: DSX-8000-RENT1
Mfg #: DSX-8000-RENT1
Call for price
Call for price
Fluke Networks DSX-8000 FOR RENT
Order #: DSX-8000-RENT1
Mfg #: DSX-8000-RENT1
Call for price
Availability:
Call for Availability
This product is available for shipping to the United States only.
Product Highlights
Built-in Versiv technology allows operators to quickly and accurately test cables while reducing the need for multiple testing systems
LinkWare™ management software provides detailed, easily understood test result analysis with professional-grade report development
ETL Verified to IEC Level V and recommended by leading cabling vendors
Onboard Dedicated Diagnostics functionality included with all DSX tools, which helps reduce the time needed to fix faulty cables
Well-lit, easy-to-use Taptive™ interface designed for technicians of all skill levels
ProjX system designed to keep tasks in order from start to finish and help remove repetitive steps that could slow the testing process
Tough, durable construction that can handle harsh environments
Highly valuable multi-tool system capable of handling copper certification processes, fiber loss, and Wi-Fi system troubleshooting for multiple industries
FAQ's
Does this model include Fiber testing?
 No, the fiber testing will require additional modules as this only tests Copper.  You will need either OLTS or OTDR module
Can the DSX-8000 be purchased used?
How do I use the DSX series? 
Special Member Pricing
Buy with Calibration
Rental Instruments
Access to 100,000+ products
1,000's of instruments in stock
Product selection expertise
Application assistance
Purchase with a PO

Copper Certification
 
DSX-8000 CableAnalyzer™
DSX-5000 CableAnalyzer™
Category 6A / Class EA test time
8 seconds
10 seconds
Category 8 / Class I/II test time
15 seconds
 
HDTDX/HDTDR diagnostic test times
≈ 3 seconds
≈ 3 seconds
Internal memory
≈ 5,000 Cat 8 with plots
≈ 12,000 Cat 6A with plots
≈ 12,000 Cat 6A with plots
Level V Accuracy (1 GHz)
✓
✓
Level VI/2G Accuracy (2 GHz)
✓
 
Resistance Unbalance measurement
✓
✓
Shield integrity check
✓
✓
TCL measurement
✓
✓
ELTCTL measurement
✓
✓
CDNEXT measurement
✓
✓
CMRL measurement
✓
✓
Built in Alien XTalk module
✓
✓
Channel Adapter
2 GHz Range
1 GHz Range
Permanent Link Adapter
2 GHz Range
1 GHz Range
How to Rent from Transcat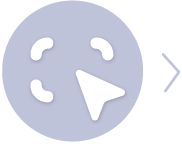 1. Select Your Rental Product
Need help selecting a unit? Try using our Product Finder or search our available units
Can't find what you are looking for? Is the rental unit you need, not available? Give us a call at 800-828-1470 or our chat feature to speak with one of our dedicated Rental Experts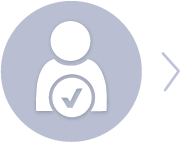 2. Contact Our Team of Rental Experts
Contact us here or click below to submit your request for a rental quote and a member of our Rental Team will review the request and will reach out to you very soon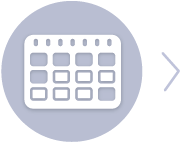 3. Select Your Rental Period & Complete Your Order
Our weekly period lasts 7 calendar days, while our monthly rental period lasts 28 calendar days
Provide your form of payment, sign the rental agreement and any other required documents, and we will ship you the unit