Fluke 96270A FOR RENT
27GHz Low Phase Noise Reference Source with Leveling Head
Order #: 96270A-RENT2
Mfg #: 96270A
Call for price
Call for price
27GHz Low Phase Noise Reference Source with Leveling Head
Order #: 96270A-RENT2
Mfg #: 96270A
Call for price
Request a Rental Quote
Have a Question? Speak to a Transcat Rental Expert: 800.264.4059
Call for price
Availability:
Call for Availability
Fluke 96270A Highlights
The Fluke Calibration 27 GHz 96270A RF Reference Source is the simplest, most accurate and cost effective single instrument for calibrating spectrum analyzers and RF power sensors and more. Its precision signal level and attenuation, high signal purity and precision low distortion modulation make this reference source clearly superior to the general-purpose signal generators that are often used to calibrate spectrum analyzers, RF power sensors, attenuators, and similar instruments. Its low phase noise provides superior phase noise performance.
Unlike many RF calibration solutions, the 96270A is designed specifically for RF calibration, with a calibration oriented user interface that makes it easy to learn and operate. The 96270A simplifies and speeds up calibration procedures, reduces opportunities for operator errors, and greatly simplifies RF metrology. At the core of an RF and microwave calibration system, the 96270A covers more than 80 % of the test points required for calibrating almost all spectrum analyzers of any frequency range. For many spectrum analyzer models operating below 27 GHz, you only need a 96270A to perform the entire calibration. You can't simplify much more than that!
"Self-characterization" lets you avoid calculating correction factors for each component in the signal delivery system
"What you set is what you get" accurate signal delivery direct to the UUT input up to 27 GHz
Covers a broad range of RF calibration workload
Reduces the number of instruments and interconnections required for your RF calibration system
Integrated 300 MHz frequency counter and dual power meter readout eliminate need for additional instruments
Calibration-specific interface simplifies technician tasks
Simplifies uncertainty calculations
Lowers RF system maintenance costs
With automation, reduces spectrum analyzer calibration times by as much as 50 % over manual methods
Automated with MET/CAL® Calibration Management Software, the 96270A reduces complexity and calibration times, improving efficiency and increasing capacity over manual methods.
How to Rent from Transcat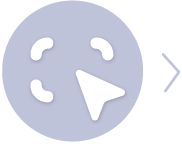 1. Select Your Rental Product
Need help selecting a unit? Try using our Product Finder or search our available units
Can't find what you are looking for? Is the rental unit you need, not available? Give us a call at 800-828-1470 or our chat feature to speak with one of our dedicated Rental Experts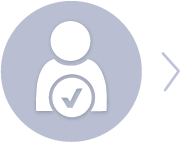 2. Contact Our Team of Rental Experts
Contact us here or click below to submit your request for a rental quote and a member of our Rental Team will review the request and will reach out to you very soon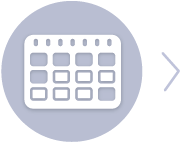 3. Select Your Rental Period & Complete Your Order
Our weekly period lasts 7 calendar days, while our monthly rental period lasts 28 calendar days
Provide your form of payment, sign the rental agreement and any other required documents, and we will ship you the unit