Fluke 9210 FOR RENT
Mini Triple Point of Water (TPW) Maintenance Apparatus
Order #: 9210-RENT2
Mfg #: 9210
Call for price
Call for price
Mini Triple Point of Water (TPW) Maintenance Apparatus
Order #: 9210-RENT2
Mfg #: 9210
Call for price
Request a Rental Quote
Have a Question? Speak to a Transcat Rental Expert: 800.264.4059
Call for price
Availability:
Call for Availability
Fluke 9210 Highlights
The triple point of water (0.01 °C) is one of the most important temperatures on the ITS-90. Unfortunately, realizing and maintaining triple point of water cells hasn't always been convenient or cost-effective.
Because ITS-90 calibrations require frequent measurements at the triple point of water, and because the triple point of water is often used as a statistical check against the drift of a temperature standard, it is important to be able to realize and maintain well-constructed triple point of water cells easily.
The Fluke Calibration 9210 TPW Maintenance Apparatus provides built-in programming for the simple supercool-and-shake realization and maintenance of our 5901B Mini TPW Cell. Simply insert the cell, enter the "freeze" mode through the front-panel buttons, have your morning cup of coffee, and when the 9210 audibly alerts you, remove the Mini TPW Cell and give it a shake to initiate freezing a portion of the water. Re-insert the cell, change the program mode to "maintain," and you've got 0.01 °C for the rest of the day with uncertainty of only ±0.0005 °C.
Precision-machined thermal blocks can also be used to take advantage of the excellent stability and uniformity of the 9210 for performing comparison calibrations. Multi-hole and custom blocks are available with 178 mm (7 in) depths.
How to Rent from Transcat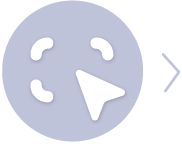 1. Select Your Rental Product
Need help selecting a unit? Try using our Product Finder or search our available units
Can't find what you are looking for? Is the rental unit you need, not available? Give us a call at 800-828-1470 or our chat feature to speak with one of our dedicated Rental Experts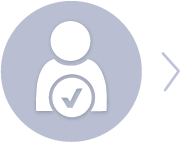 2. Contact Our Team of Rental Experts
Contact us here or click below to submit your request for a rental quote and a member of our Rental Team will review the request and will reach out to you very soon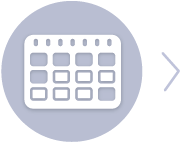 3. Select Your Rental Period & Complete Your Order
Our weekly period lasts 7 calendar days, while our monthly rental period lasts 28 calendar days
Provide your form of payment, sign the rental agreement and any other required documents, and we will ship you the unit