Validation Services - Trust, Customer Service, Convenience, Cost Savings
Navigating the ever-changing regulatory environment is tedious, expensive, and time consuming. Regulators want to know you're doing all you can to ensure the quality, safety, and efficiency of the products you sell. Stockholders and management want to know you're preserving the organization's precious resources by trimming excess spend from your budget. This challenge represents the proverbial "rock and a hard place." However, being in compliance is more affordable than being out of compliance.
NEXA | EAM, a Transcat company, offers a wide variety of validation services that meet FDA, ICH, and many European standards. Although our primary focus is on that of the pharmaceutical and biologics industries, we also perform many required studies for food and beverage, cosmetic, industrial, and medical device companies.
Since our customers are regulated by either GMP, ASTM, GLP, or the Code of Federal Regulations, we understand that one off-the-shelf protocol template would not be enough to satisfy each of our customer's diverse needs. For this reason, we customize our protocol packages to meet the specific quality system of every customer that we service. The quality department is allowed to review our documents before we arrive on site to ensure that there are no gaps, and all regulations are met.
In addition to customization of protocols, we also understand the need for flexible scheduling and service options to minimize cost and disruptions. We often work around production schedules on a second shift to maximize our customer's operational times, diminishing interruptions of the day-to-day business. Our services can be protocol generation only, execution of customer protocols, or the full suite of protocol generation and execution.
No matter what service is requested, a technical validation representative will assist our customers in determining the best scope of work for each job and provide a detailed quote that clearly establishes the scope of the job. There is no opportunity too large or too small for our team. We are focused on a partnership with our customers to enhance their experience. Our expertise is vast, including expertise for small jobs with a single piece of equipment or large-scale remediation project with hundreds of instruments.
Validation Services: Protocols and Equipment Services
We verify that the equipment does what the manufacturer says it will do. To prove that a piece of equipment is performing consistently, we perform IOPQ testing. These initials stand for: 
Installation Qualification (IQ): This verifies that the unit is installed properly. We will check voltage, proper leveling, etc. We do not install the equipment as part of the IQ. 
Operational Qualification (OQ): This is when we test all of the features of a unit such as the control panel, any on and off switches, alarms and 24-hour mapping for temperature units. For non-temperature units we test other features like rotation for centrifuges, pH units for pH meters, and weighing accuracies for balances. 
Performance Qualification (PQ): This is what we test to ensure that the unit operates as the customer requires it to work. This is customer specific and will require our team working with yours to define the scope of work.
Validation Services Offered: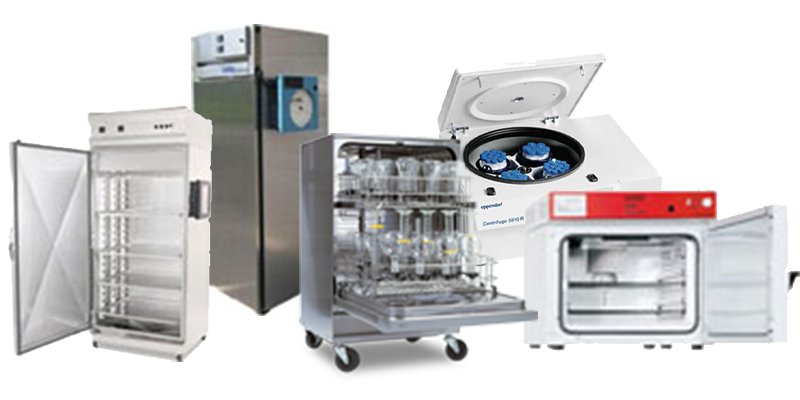 Improve Program Efficiency with Paperless Validation Services 
Validation Services for Laboratory Equipment
Equipment Validation is a process that verifies whether an instrument performs according to its intended purpose, meeting predetermined specifications and requirements consistently. Transcat Validation Services are driven by customer requirements that outline the overall validation process, which can include specific testing phases within our qualifications.
The qualification steps within the validation can involve qualifying a piece of equipment based on its installation, operations, or reliable performance. Lab equipment qualifications are commonly done on new or modified equipment to ensure that it is installed properly and performing correctly.
Validation contributes to quality, efficiency, and in some cases, cost savings. Transcat can offer regulated industries the benefits of experienced personnel, customized protocol development, and precision-calibrated instruments ' with experience validating the performance of a wide range of instruments. The result? Companies and laboratories gain the documented evidence they need to meet regulatory requirements.
Lab Equipment IQs and OQs
Transcat's validation expertise covers a variety of laboratory equipment. We perform installation and operational qualifications on the following:
Balances ' qualifications meeting USP 42 standards
Centrifuges ' testing for control, RPM, time, and temperature
Osmometers ' measurement of osmolality over full scale and testing of controller functionality
Spectrophotometers ' qualifications associated with wavelength accuracy and linearity, photometric linearity, etc., using holmium oxide, potassium chloride and other filters
Melting Point Apparatus ' verification of multiple melting point accuracies over full-scale range
During our laboratory equipment qualifications, we use NIST-traceable and, in some cases, 17025-accredited standards.
Flexible Validation Scheduling
Transcat provides flexible scheduling and service options on a wide range of equipment validations. You will also have the opportunity to review the custom protocols we develop prior to the scheduled validation. Request a quote on qualifying your new lab equipment today!