EMCO 3810/2 for Rent
Multi-Line Low Pass Filter Network, LISN Assembly
Order #: 3810/2-RENT2
Mfg #: 3810/2-RENT2
Call for price
Call for price
Multi-Line Low Pass Filter Network, LISN Assembly
Order #: 3810/2-RENT2
Mfg #: 3810/2-RENT2
Call for price
Availability:
Call for Availability
This product is available for shipping to the United States, Canada, and Puerto Rico only.
Product Highlights
The EMCO (ETS-Lindgren) 3810-2 LISN is a multi-line low pass filter network used for conducted emissions measurement. They are placed between the power mains and the Equipment Under Test (EUT) to stabilize line impedance, provide a 50 Ω RF connection, and eliminate unwanted RF signals from the line supply. In addition, LISNs can be used to predict radiated emissions for diagnostic and pre-compliance testing. The Model 3810/2 is designed and tested in accordance with IEC Publication 1010, further indication of ETS-Lindgren's commitment to safety. The 3810/2 covers 9 kHz to 30 MHz frequency range and are designed to be used with a signal analyzer for making FCC 15, VDE 0871, VDE 0875, and EN 55022 conformance measurements. An Earth Line Choke isolates the EUT from RF ground while maintaining a safety ground.
Frequency range: 9 kHz - 30 MHz

(VDE 0876 specified curve +/-20%)

Network inductance: 50 mH / 250 mH
Network impedance: 50 ohm
Current rating: 10 amps
Maximum AC voltage: 125 VAC 60 Hz
Outlet receptacle: NEMA
Input connector IEC-320 type 3-wire inlet.
Special Member Pricing
Buy with Calibration
Rental Instruments
Access to 100,000+ products
1,000's of instruments in stock
Product selection expertise
Application assistance
Purchase with a PO

| | |
| --- | --- |
| Voltage Rating | 250 VAC (Line to Ground), |
| Frequency Range | 9 kHz to 30 MHz |
| Standards Met | FCC 15, VDE 0871, VDE 0875, and EN 55022 |
| RF Connector | 50Ω BNC Monitor |
| Inductors | 50 µH/250µH |
| Mains & EUT Connections | NEMA typical. (SCHUKO and British available upon request) |
| Current Rating | 10 Amps |
| Application/Test Type | Power line conducted emissions tests |
| Dimensions | 8.7 x 15 x 6 inches / 22.2 x 38.1 x 15.2 cm |
| Weight | 10.7 lbs. / 4.9 kg |
How to Rent from Transcat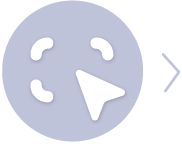 1. Select Your Rental Product
Need help selecting a unit? Try using our Product Finder or search our available units
Can't find what you are looking for? Is the rental unit you need, not available? Give us a call at 800-828-1470 or our chat feature to speak with one of our dedicated Rental Experts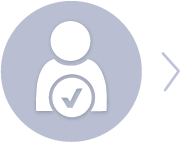 2. Contact Our Team of Rental Experts
Contact us here or click below to submit your request for a rental quote and a member of our Rental Team will review the request and will reach out to you very soon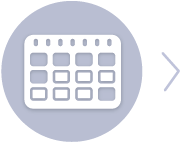 3. Select Your Rental Period & Complete Your Order
Our weekly period lasts 7 calendar days, while our monthly rental period lasts 28 calendar days
Provide your form of payment, sign the rental agreement and any other required documents, and we will ship you the unit