CDI Torque Products 8001-O-DTT for Rent
Digital Torque Tester 20-800 In-Oz, 1/4in Drive
Order #: 8001-O-DTT-RENT1
Mfg #: 8001-O-DTT-RENT1
Call for price
Call for price
CDI Torque Products 8001-O-DTT for Rent
Digital Torque Tester 20-800 In-Oz, 1/4in Drive
Order #: 8001-O-DTT-RENT1
Mfg #: 8001-O-DTT-RENT1
Call for price
This product is available for shipping to the United States, Canada, and Puerto Rico only.
Product Highlights
The CDI 8001-O-DTT Digital Torque Tester has a 1/4 Inch Drive and can test ranges an English range of 20-800 In Oz and Metric ranges between 14.1 - 565 cNm and 1.44 - 57.6 cmkg. The DTT Utilizing the testing protocol and standards developed by the American Society of Mechanical Engineers (ASME). The CDI Digital Torque Tester (DTT) is designed to be an affordable torque tester that can be mounted on a wall or used in a bench-top vise to allow the operator to conveniently test torque wrenches and torque screwdrivers. This digital torque wrench tester features an easy to use touch pad screen to capture peak torque values during a test in real time, and download stored torque data to a PC. All DTT torque testers are sold in a kit with the tester, carrying case and AC/DC power supply.
Integral Transducer and sturdy housing allow mounting in virtually any position
Integral Transducer: Full bridge strain gage, 350 ohm, 1500uE, 3mV/V F.S, 3.75 excitation.
Units of Torque: Nm, kgcm, ft.lb., in.lb., kgm
Audible (tone)
Torque Accuracy: ±0.5% CW and CCW from 5.6 to 100% of full scale at 25° C
± 1% CW & CCW from 2-1/2% to 100% of full scale. New for Torque Screwdrivers
LCD Touch Screen: 4.7 in. color graphics display
Screen resolution: 480 X 272 pixels
110 Volt AC/DC power supply included
Display Accuracy: 4 digits, 9999 cycle counts
Memory Capacity - 500 Records (Complete Check Mode Only.)
Data can be offloaded by USB drive or cable
Six "AA" Alkaline cells for battery power included
Track, Peak and First Peak modes of operation
Operating Temperature: 40 to 110° F (5 to 42° C)
Storage Temperature: 0 to 122° F (-20 to 50° C)
Humidity up to 85% non-condensing
ISO-6789-2003 and ASME B107-28-2005 standards compliant
Certificate of N.I.S.T. traceability from 5.6 to 100% of full scale
Includes storage case, AC adapter and USB cable
Dimensions: W - 10" x H - 16" x D - 2.5" Weight: (Tester Only) - 10.7 lbs., (with Carrying Case) - 17.4 lbs.
Special Member Pricing
Buy with Calibration
Rental Instruments
Access to 100,000+ products
1,000's of instruments in stock
Product selection expertise
Application assistance
Purchase with a PO

How to Rent from Transcat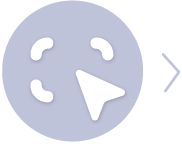 1. Select Your Rental Product
Need help selecting a unit? Try using our Product Finder or search our available units
Can't find what you are looking for? Is the rental unit you need, not available? Give us a call at 800-828-1470 or our chat feature to speak with one of our dedicated Rental Experts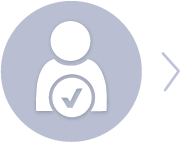 2. Contact Our Team of Rental Experts
Contact us here or click below to submit your request for a rental quote and a member of our Rental Team will review the request and will reach out to you very soon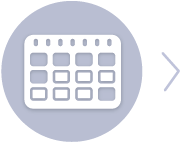 3. Select Your Rental Period & Complete Your Order
Our weekly period lasts 7 calendar days, while our monthly rental period lasts 28 calendar days
Provide your form of payment, sign the rental agreement and any other required documents, and we will ship you the unit