Pressure Switch Calibration Services - ISO Accredited
At Transcat, we understand how proper pressure switch functionality is linked to the safety of a manufacturing process, as well as to its effectiveness and efficiency. Our ISO 17025 accredited calibration laboratories have the proven quality management expertise to calibrate the pressure switches that monitor, control, and warn about pressure processes in all types of industrial applications. With highly skilled technicians that calibrate the full spectrum of pressure switches, gauges and transmitters, we provide competitively priced calibrations on gauge, differential, hydraulic and vacuum switches from every manufacturer. Our industry-leading pressure calibration services provide exceptional level of measurement detail to ensure that your critical process monitoring equipment operates within tolerance. Request a free quote today!
Calibrate Pressure Switches with Transcat's Quality Program
Precise pressure control requires switch reliability, repeatability, and accuracy. With a dedication to stringent quality procedures, Transcat provides calibrations of pressure switches within our accredited labs or on your site. Our industry-renowned experts have designed processes for the devices that control positive, negative or differential pressures in a variety of industrial applications. We calibrate switches that are reliable sensing elements, as well as those that combine a gage with a switch. Our capabilities also encompass explosion-proof switches. Whether you have a general purpose 200 psi switch or a 5000 psi electronic/watertight switch, we can calibrate your device. We'll test your switch according to its specified pressure alarm, shutdown or control tasks.
We calibrate pressure switches used in virtually every process and industrial application.
Our gage and differential pressure switches and transmitter capabilities cover manufacturers such as Rosemount/Emerson, Additel, Ashcroft, GE's Druck, Dwyer, and more.
Our global scope of calibration services features industry-leading ISO/IEC 17025-accredited capabilities.
Transcat pressure calibrations are also ISO 9001-compliant, with true SI unit traceability through NIST.
We calibrate instruments within a vast scope of pressure ranges, providing fast onsite, in-process or lab calibrations to OEM or customized specifications.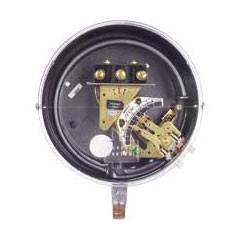 A Network of Pressure Calibration Capabilities
Transcat's pressure and vacuum calibration services are available across our North American network of calibration laboratories. We support industries where precise pressure measurements are critical to safety, compliance, and efficiency. Our extensive capabilities cover:
The entire range of our absolute, gage, and low pressure vacuum capabilities are accredited. Additionally, our Houston metrology lab offers high-pressure reference level laboratory standards and high-accuracy low pressure capabilities.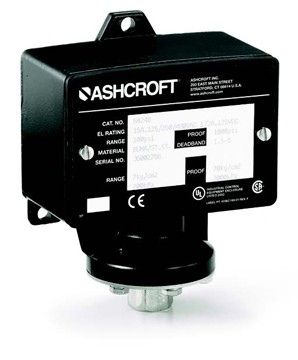 Consistency in World-Class Calibration Service
You'll experience superior customer service and count-on consistency no matter which Transcat lab you choose. We utilize the same, centrally controlled datasheets and calibration processes every time, in every location.
Our internal quality team ensures the uniformity and quality of processes through rigorous oversight.
Transcat's user-friendly CalTrak system allows you to track instrument calibration histories with convenient certificate access.
The Calibration of Pressure Switches
For more information on pressure switch calibration, please use our Live Chat system located on the right side of the page, Request a Quote form, contact us, or call Transcat directly at 800-828-1470.