Keysight/Agilent Network Analyzer Calibration Services
To accurately confirm the performance of network analyzers, built by test and measurement leader Keysight Technologies, rely on the world class calibration services of Transcat. We offer NIST-traceable Keysight/Agilent network analyzer calibrations, performed either in our lab or at your facility. Establish a schedule of quality calibrations for critical instruments so you can: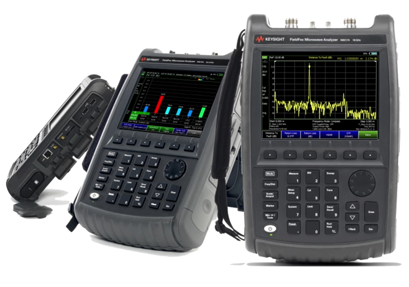 Be ready to troubleshoot during the installation, maintenance, and design of data communications networks and equipment
Use reliable tools for simple passive component measurements
Gain confidence in vector network and spectrum measurements during development and production testing
Make broadband measurements with high accuracy
Ensure that your analyzers are ready for crucial test applications
Accurately measure magnitude/phase, insertion loss, group delay, SWR, and other parameters
A Leading Keysight Technologies Service Provider
We calibrate the network analyzers from Keysight Technologies that are used in manufacturing and R&D, including:
High-performance analyzers, such as the 3577B, in 2- or 3-channel models
General-purpose RF network analyzers with wide frequency coverage, e.g., the E5063A
Portable protocol analyzers, such as the 4951C, that monitor and decode data
Network/spectrum analyzers like the 4195A, known for their vector network performance
What Does Transcat Bring to an RF Calibration?
Wide-ranging rf and microwave calibration services covering Keysight network and spectrum analyzers, power supplies, oscilloscopes and other critical electrical/electronic equipment
A global scope of accreditation unmatched in the industries served
ISO 9001 compliant quality systems ' with centrally controlled datasheets, uniform processes, and true reverse traceability
Accredited electrical calibration services available in each of our laboratories throughout the U.S. and Canada
Access to new and rental instrument calibrations that guarantee equipment arrives in compliance

Contact Transcat for a quote on a Keysight Technologies network or spectrum analyzer calibration today!