Gage Block Calibration Services
The gage block is a time-tested metrology tool that helps to prevent crucial production errors, scrapped parts, and product reworking, and these highly reliable tools require regular dimensional calibration services to ensure accuracy. At Transcat, our gage block calibration services cover gage blocks that contribute to manufacturing productivity, tool-making, and parts inspections. Our scientifically advanced North American calibration laboratories and metrology experts calibrate the blocks that take measurements in the factory or the laboratory. Within our reference-level laboratories, we also service master gage block sets. You can take advantage of Transcat's extensive gage block expertise whether you are using a block to confirm the dimensions of a small part or check micrometer performance.
Why Choose Transcat's Gage Block Calibration Expertise?
Transcat is recognized as a global authority in dimensional tool calibrations. We ensure that your measuring instruments provide accurate, traceable results with stability through ISO/IEC 17025-accredited calibration labs that have earned the widest scope of accreditation across our serviced industries.
Our NIST-traceable calibrations are provided for individual and sets of gage blocks in a variety of grades, materials, measurement units, and shapes
The calibration processes, designed by distinguished metrology experts, deliver stringent control over measurement accuracies and uncertainties
With our comprehensive capabilities, you'll have access to gage block calibration expertise for a full range of brands, including Starrett, Webber, and Mitutoyo
Calibrations are performed in accordance with meticulously documented, internally monitored and externally audited quality management systems
Our Dayton, Ohio; Charlotte, NC; and Toronto calibration labs offer trusted dimensional reference level calibrations for gage blocks up to and including Grade A1, 2, and 0, as well as ring gages and master setting plugs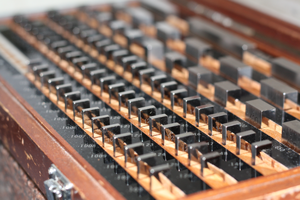 Gauge Block Recalibration Specialists
Recalibration recommendations for gage blocks may differ according to the grade of block and manufacturer, as well as your internal quality system requirements. Transcat has solutions for working tools that require frequent recalibration. In addition to gauge block calibration, we calibrate handheld, length-measurement tools, such as micrometers and calipers, as well as optics-based instruments. Our CalTrak calibration management system makes it easy to check the status of your gage blocks online.. Our labs are highly accessible to our customers through shipping, pickup, and delivery, along with onsite calibration service options. Whether you choose onsite or in-lab calibration, you'll experience responsive client service, as well as the most rapid turnarounds possible.
Every Transcat lab adheres to the same quality system and processes, ensuring consistency across our wide-ranging North American laboratory network. We are also experts at customizing calibrations to application specifications
We offer competitive pricing on industry-leading services, plus gage calibration levels that allow you to balance quality system and budgetary requirements
The inspection and calibration of rectangle, square, metric, and inch gage blocks is performed by technicians who have gained valuable experience within their fields, including our ASQ-Certified calibration technicians
Free Quotes on Gage Block Calibration Services
Request a Quote form at the top of the page, or call Transcat directly at 800-828-1470.